'Perds' is the word, unfortunately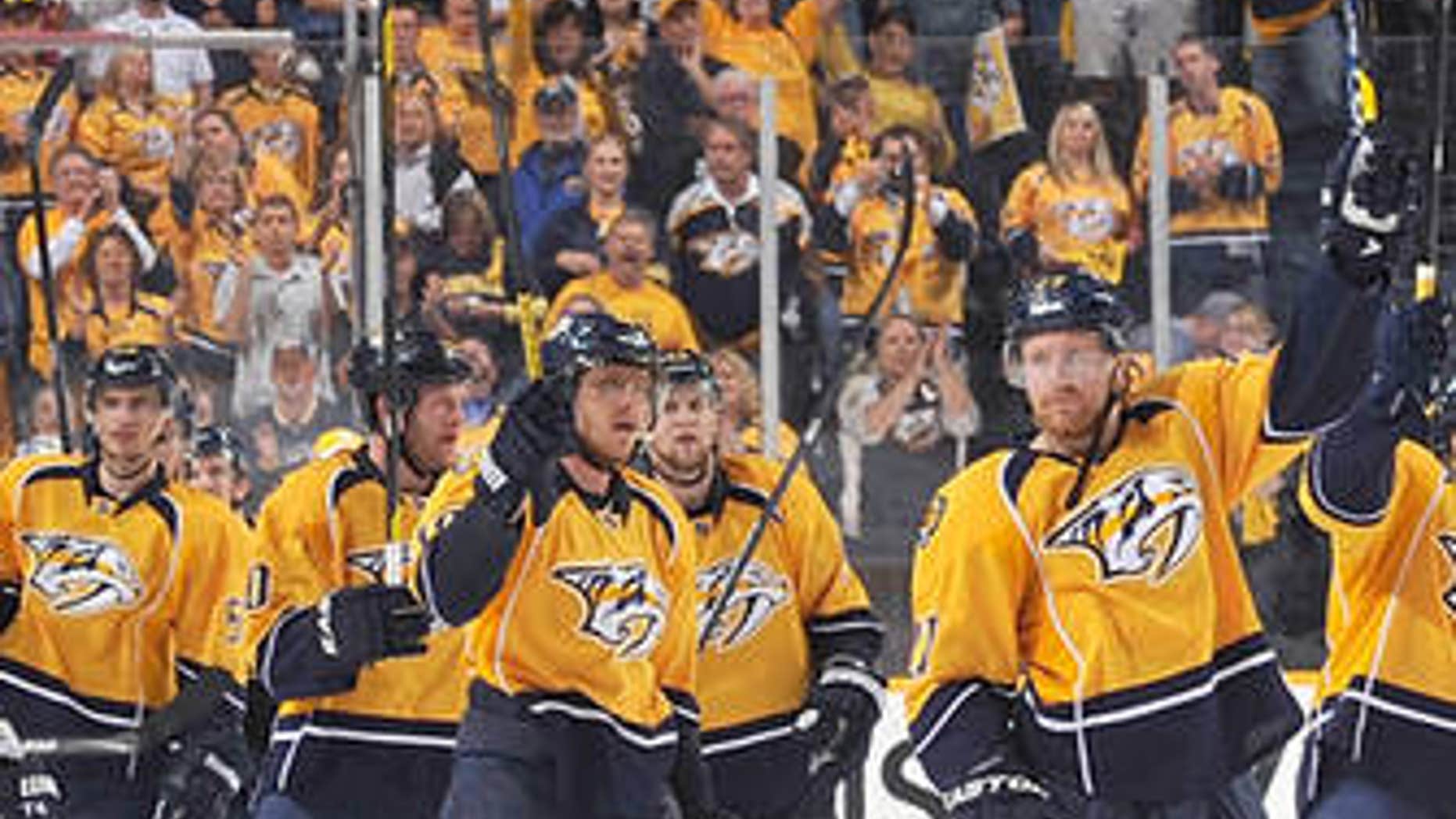 Look, sometimes typos happen, even in the world of sports , and there's nothing you can do about them.
But some typos are better -- or at least more egregious -- than others, and on Tuesday, the NHL's Nashville Predators made a hilarious transposition in their own name, giving birth to a hilariously unfortunate nickname that will be sure to stick around for years to come.
According to Deadspin , this is part of an email blast sent out by the Predators advertising some sort of season ticket-holder event this weekend:
In addition to misspelling the name of one of the streets Bridgestone Arena is flanked by -- it's Demonbreun, not Demonbruen -- the sender also flubbed the team's name, closing with "Go Perds!"
Not surprisingly, Twitter users weren't especially sympathetic . . .
Everyone lay off me. You try typing with these paws! #Perds
-- Gnash (@Gnash00) September 4, 2013 @FlubberMcGee #PerdHapley #Perds #parksandrec pic.twitter.com/0PLr2JI3sA
-- Casey Fox (@caseyfox) September 4, 2013 finally, the preds have their #barves moment. #perds
-- J.R. Lind (@jrlind) September 3, 2013 @justinbbradford Go #Perds ! pic.twitter.com/LQ5quFrIuc
-- Travis Lee Evans (@TwoToneTrav) September 4, 2013 The Republic of Perdistan
-- Steven Hale (@iamstevenhale) September 4, 2013 THIS JUST IN: The 'Perds' just upped the ante in awesomeness, with their classic response to season ticket holders , which begins with "Deer Season Ticket Holder" before apologizing for the misspellings:
Well played, Perds.
Until the team owned in perfectly, we imagined that somewhere in Nashville, an intern was being scolded by a superior. We wondered if Predators broadcasters Pete Weber and Terry Crisp would soon be replaced with this guy . . .