Paul Goldschmidt serves as honorary captain for Cardinals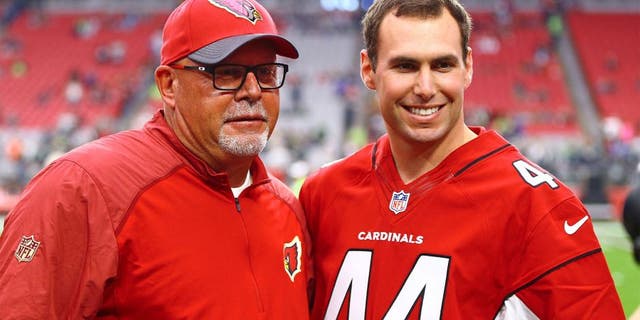 While the Arizona Diamondbacks have a flashy set of new uniforms they'll sport in 2016, first baseman Paul Goldschmidt donned an entirely different jersey in his first public appearance of the New Year.
The D-backs first baseman served as an honorary captain for the Arizona Cardinals on Sunday as they took on the Seattle Seahawks at University of Phoenix Stadium.
During his visit, Goldschmidt was greeted by Cardinals players, including wide receiver Larry Fitzgerald, who is in the midst of a monster season.
Unfortunately, Goldy's honorary captainship wasn't victorious, as the Seahawks handled the Cardinals, 36-6.
Nonetheless, it gave Arizona fans a chance to applaud the NL MVP runner-up and it also gave him an opportunity to rub elbows with the playoff-bound Cardinals -- a situation he and the newly revamped D-backs hope will be reciprocated this coming October.
(h/t Cut 4)