Ozzie Guillen Fired by Miami Marlins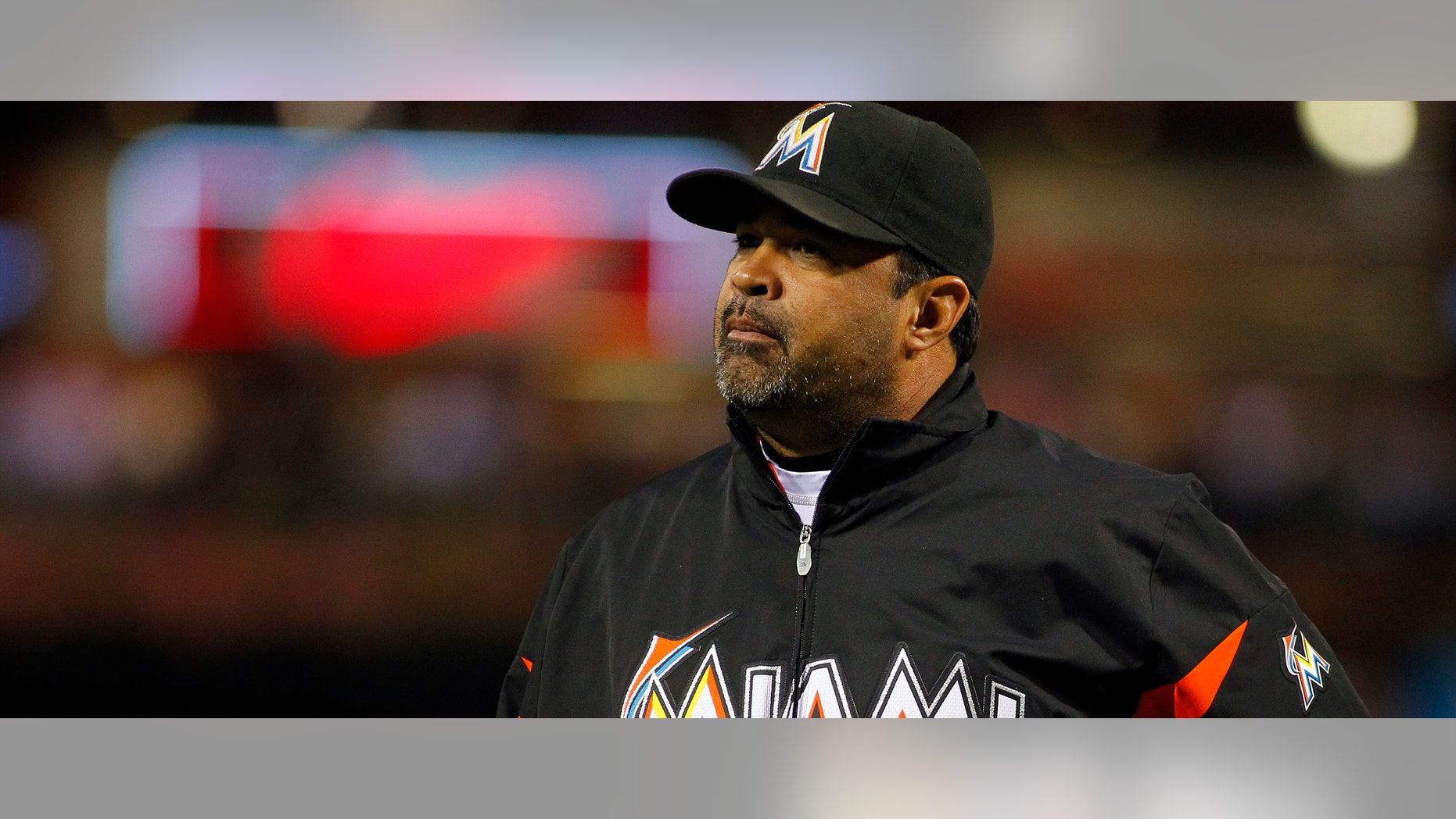 Controversial Miami Marlins manager Ozzie Guillen was abruptly fired by the team.
In a statement released Tuesday by Marlins baseball operations president Larry Beinfest, he said: "After careful consideration following the disappointment of the 2012 season, we decided to dismiss Ozzie."
"Our managerial search begins immediately and our hope is that a new manager, along with roster improvements, will restore a winning culture."
Guillen joined the Marlins organization last year after a successful, yet controversy filled run with the Chicago White Sox. Some 24 hours later he sealed a four-year deal with the Marlins, where he was a third-base coach for the 2003 World Series championship team.
"I feel like I'm back home," he said at the time.
In Miami, Guillen continued making headlines with his blunt statements, but the successes he enjoyed in Chicago did not continue in Miami.The team finished in last place in the NL East with a 69-93 losing record for the season.
When tension rose in September as the Marlin's season came to a close, Guillen disregarded rumors about his future with the team.
"I laughed," Guillen said. "I have so (many) problems in my life with the ballclub, to see why we failed — comments like that, everybody has his own opinion."
The Marlins had high hopes for the 2012 season after having spent lavishly in free agency.
Coupled with revamped new uniforms and the opening of a state of the art $634 million ballpark, the Marlins were looking for Guillen to help bring about a new and improved era for the organization this season.
But from the get go, things were not easy for Guillen and the Marlins.
In April, the Venezuelan-born manager was suspended for five games because of comments he made that praised Cuban leader Fidel Castro in a magazine article. The remarks were not welcome in Miami's Cuban community.
"Obviously talking about some issues is not my business," Guillen said when apologizing for the comments.
"My business is to talk about baseball. ... I learned a very tough lesson. You learn from mistakes. I hope this mistake makes me a better person."
The Associated Press contributed to this report.
Follow us on twitter.com/foxnewslatino
Like us at facebook.com/foxnewslatino