OSU has another odd, road non-conference game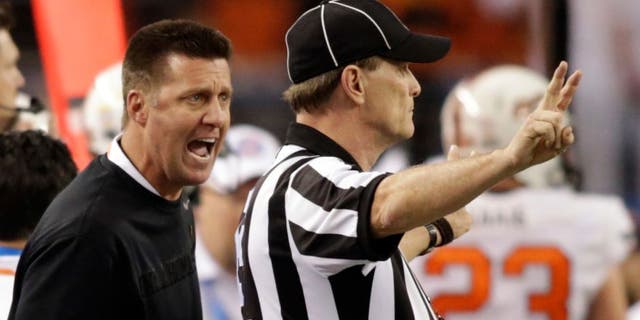 Oklahoma State is getting ready to enjoy some nice home scheduling.
The Cowboys should. After all, they have one of the nicest, newest stadiums in the country. But for whatever reason, OSU is once again opening the season on the road.
OSU will play at Central Michigan on Sept. 5. In the next six seasons, OSU will start the season at home five times.
Last season, OSU played in Arlington, Texas, against Florida State. The year before, it was Mississippi State in Houston.
Meanwhile, Oklahoma State has sure played at some odd locales, including this season at Central Michigan. OSU has also played at Southern Miss, Louisiana Tech, Northern Illinois and Louisiana-Lafayette - all since 1986.
(H/T The Oklahoman)