Oregon coach compares Connor Cook to Tom Brady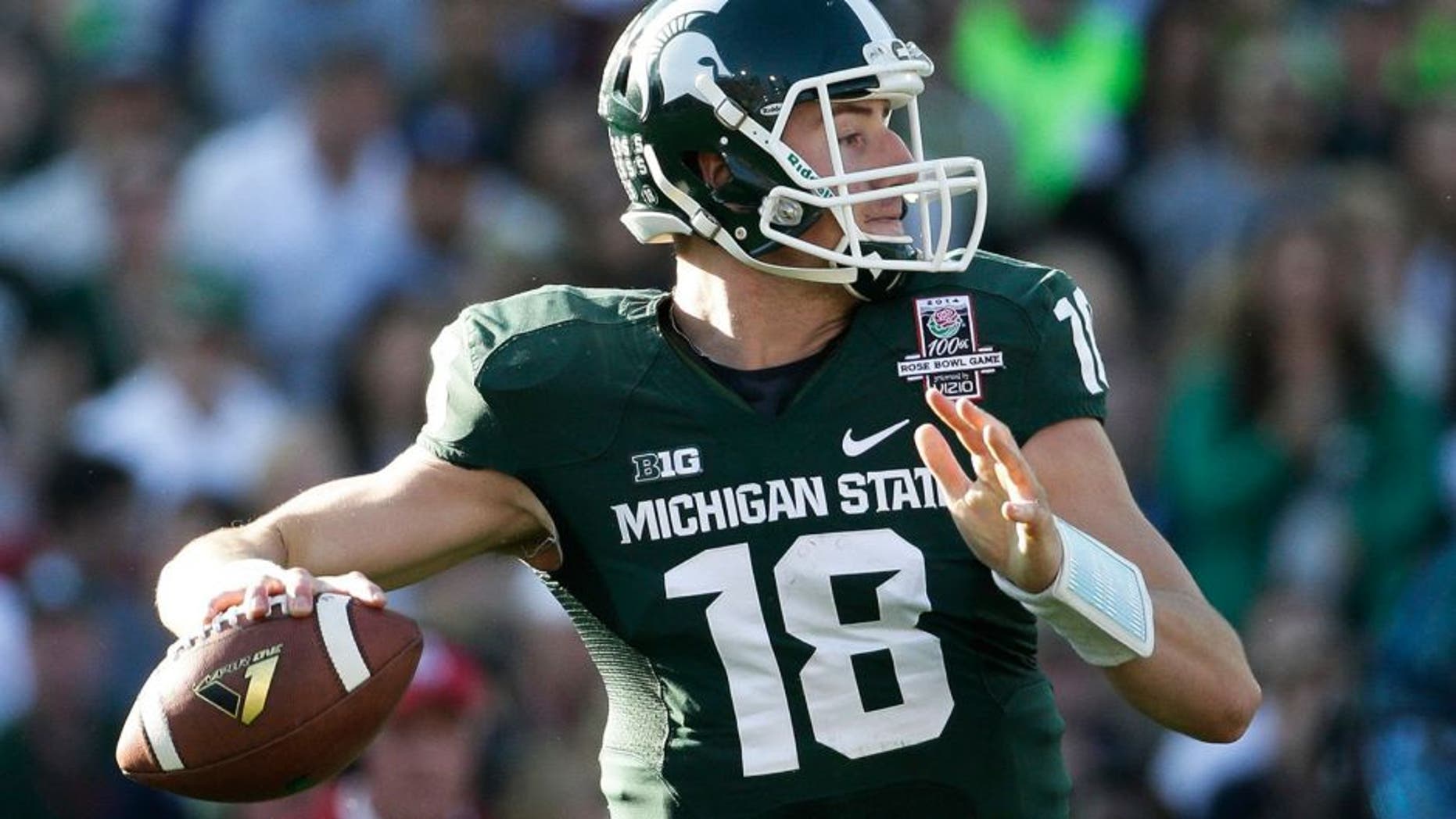 Michigan State quarterback Connor Cook didn't know he had been compared to Tom Brady, but he didn't complain once he was told.
"To be compared to him is just a great honor," Cook said, per SpartanTailgate.com. "I think with him, he's just a winner. With me being here, I think I've won a lot of games and I think if he's comparing me to Tom Brady, that's probably the reason."
Actually, Oregon secondary coach John Neal told The Oregonian what reminds him of the current New England Patriot and former Michigan Wolverine is his demeanor on the field.
"He's got a coolness to him that I always like in a quarterback," said Neal, whose rebuilding unit was shredded for 438 yards passing in a 61-42 season-opening win against Eastern Washington. "He's very poised. He's got pocket presence, see the field, has great experience."
Cook threw for 256 yards and two touchdowns in MSU's win over Western Michigan to start the season, but he completed only 15 of 31 passes.
"He is an x-factor," Michigan State coach Mark Dantonio told reporters in East Lansing this week of Cook. "I think if he goes, we go. That is the nature of the quarterback position. He has the ability to throw it. There is no question about that. He has the ability to run it. He's got to get out there and do that sometimes. So, big games like this, I think you take advantage of both ends of that spectrum."
(H/T SpartanTailgate.com)