On this day: Rusty Wallace, Jeff Burton score first Cup wins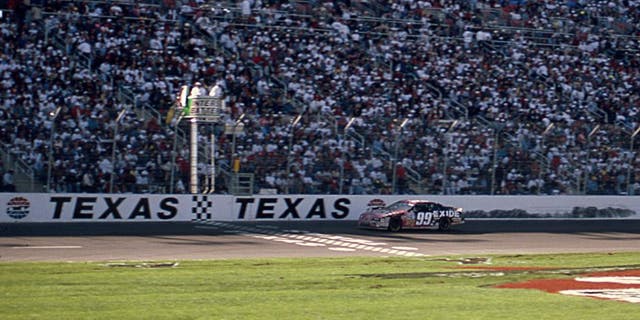 April 6 is a significant day in world history.
On April 6, 1830, the Mormon Church was established.
On April 6, 1896, the first modern Olympic games were staged in Athens, 1,500 years after getting banned by Roman Emperor Theodosius I.
And on April 6, 1917, the United States entered World War I.
As it turns out, April 6 was a fairly auspicious day in NASCAR history was well.
Rusty Wallace won his first NASCAR Premier Series race on April 6, 1986, when he captured the Valleydale 500 at Bristol Motor Speedway, winning by a whopping 10.69 seconds over Ricky Rudd. Darrell Waltrip was third, followed by Harry Gant and Bill Elliott.
Wallace would go on to win 55 races and the 1989 series championship. Those numbers earned Wallace a spot in the NASCAR Hall of Fame.
The first NASCAR Cup race at Texas Motor Speedway took place on April 6, 1997. Torrential rains in the weeks leading up to the race meant parking lots weren't completed in time and traffic on the morning of the race was horrible, with hundreds of cars abandoned on the sides of the roads leading into the track.
When the race began, there was a huge accident in Turn 1 on the opening lap of the Interstate Batteries 500 that involved nearly half the field.
The other thing that stands out about Texas was it was the first Cup victory for Jeff Burton, who at the time drove for Jack Roush.
Last but certainly not least, Dale Earnhardt Jr. won the Aaron's 499 at Talladega Superspeedway on April 6, 2003. What was significant about the race is that there was a 27-car crash on Lap 4, and Earnhardt was one of the drivers who got minor damage, but he was able to win anyway.
That wasn't his only obstacle that weekend: He started the race from the very back of the field due to an engine change the day before. And with the accident damage, Earnhardt pitted a total of 17 times during the race.
Still, Earnhardt managed to win his fourth consecutive Talladega race, an impressive feat, to be sure.