Olympic figure skating bronze medalist Denis Ten stabbed to death in Kazakhstan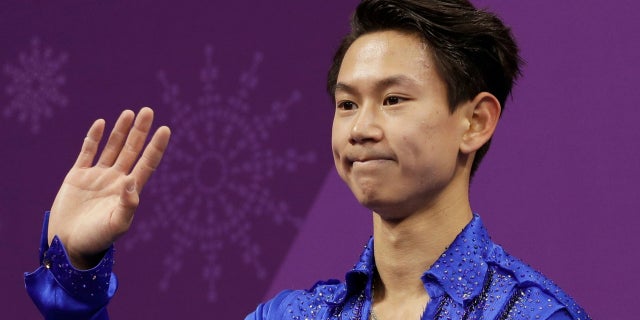 Figure skater Denis Ten, an Olympic bronze medalist, died after being stabbed during a confrontation with car thieves on Thursday in Kazakhstan. He was 25.
Ten got into a confrontation with two men who were attempting to steal mirrors from his vehicle in Almaty, Kazakhstan, The New York Times reported. Ten was transported to the hospital but died a few hours later after losing a significant amount of blood. CPR was administered on the athlete for two hours.
"Denis Ten caught two unidentified persons trying to steal mirrors from his car," the Almaty Department of Internal Affairs said in a statement. "As a result of a brawl, citizen Denis Ten was stabbed. An investigation has been initiated; measures are being taken to identify and detain suspects."
LOS ANGELES ANGELS BACK MIKE TROUT AFTER COMMISSIONER'S COMMENTS ON 3-TIME MVP'S MARKETABILITY
Ten was born in Almaty, the country's largest city. He was a member of Kazakhstan's Korean minority community, the New York Times reported.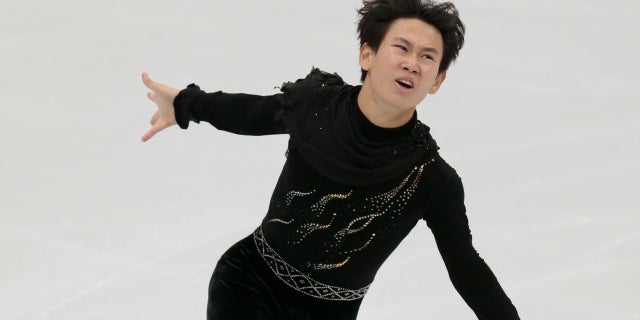 He moved to Moscow when he was 10 years old to train as a figure skater, and later moved to California to work with prominent skating coach Frank Carroll.
Ten won the bronze medal at the 2014 Olympics in Sochi, Russia. He was expected to be a contender in this year's Olympics in Pyeongchang, South Korea, but he was plagued with hip, ankle and back injuries and finished in 27th place.
MAGIC JOHNSON TIED TO BLOCKBUSTER MOVES BY LAKERS, DODGERS
A number of prominent figure skaters expressed their condolences upon hearing news of the young figure skater's death.
Scott Hamilton tweeted: "My heart is heavy this morning as I learned the loss of Denis Ten. May we all lift his family & friends in prayer and remember the legacy he leaves in figure skating."
Johnny Weir posted to Twitter: "Completely devastated by the passing of Denis Ten. He was as bright and kind as he was talented. This is such an incredible loss and tragedy. My heart is with his family and loved ones."
Thomas Bach, the president of the International Olympic Committee, also released a statement following the news of Ten's death.
"Denis Ten was a great athlete and a great ambassador for his sport. A warm personality and a charming man. Such a tragedy to lose him at such a young age," the statement read.