Odell Beckham on Patriots: Probably my least favorite team of all time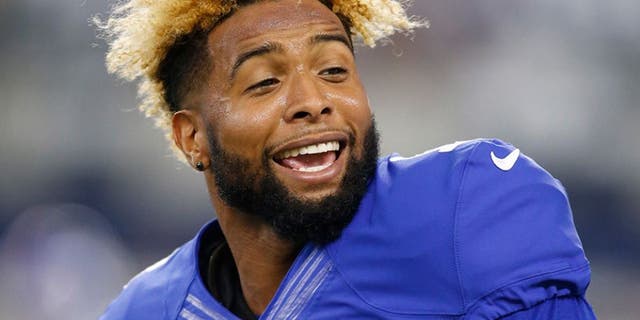 Odell Beckham Jr. respects the Patriots, but that doesn't mean he has to like seeing them win too. Tim Heitman USA TODAY Sports
New York Giants wide receiver Odell Beckham Jr. hates the New England Patriots for the same reason a lot of people do -- they don't stop winning.
"I've loved-hated the Patriots for a long time," Beckham said to reporters Thursday, per Newsday. "I respect everything that they've done and everything they do year in and year out as far as being one of the top teams in the league. They get the job done, they win championships. But on the other end, they've beaten all the teams that I like."
Beckham grew up watching the Patriots win and in the process take down some of his favorite teams.
"You hate them because nobody was really beating them and you love them because no matter what they go through, even what they've gone through this year [with DeflateGate] to see how they've come out, they play football," Beckham said. "There's something about it I admire. But it's still one of my least-favorite favorite teams of all time."
Even after Beckham was told that Patriots head coach Bill Belichick had high praise for the second year wide receiver's game, his opinion did not waver.
"It's still one of my least favorite-favorite teams of all time," Beckham said.
Beckham will have an opportunity to help his team stop New England's winning ways in Week 10 and deliver the Patriots their first loss of the 2015 regular season.
MORE NEWS: Want stories delivered to you? Sign up for our NFL newsletters.