Not much of a rivalry: No 8 Georgia looks to make it 13 of 14 against No 16 Georgia Tech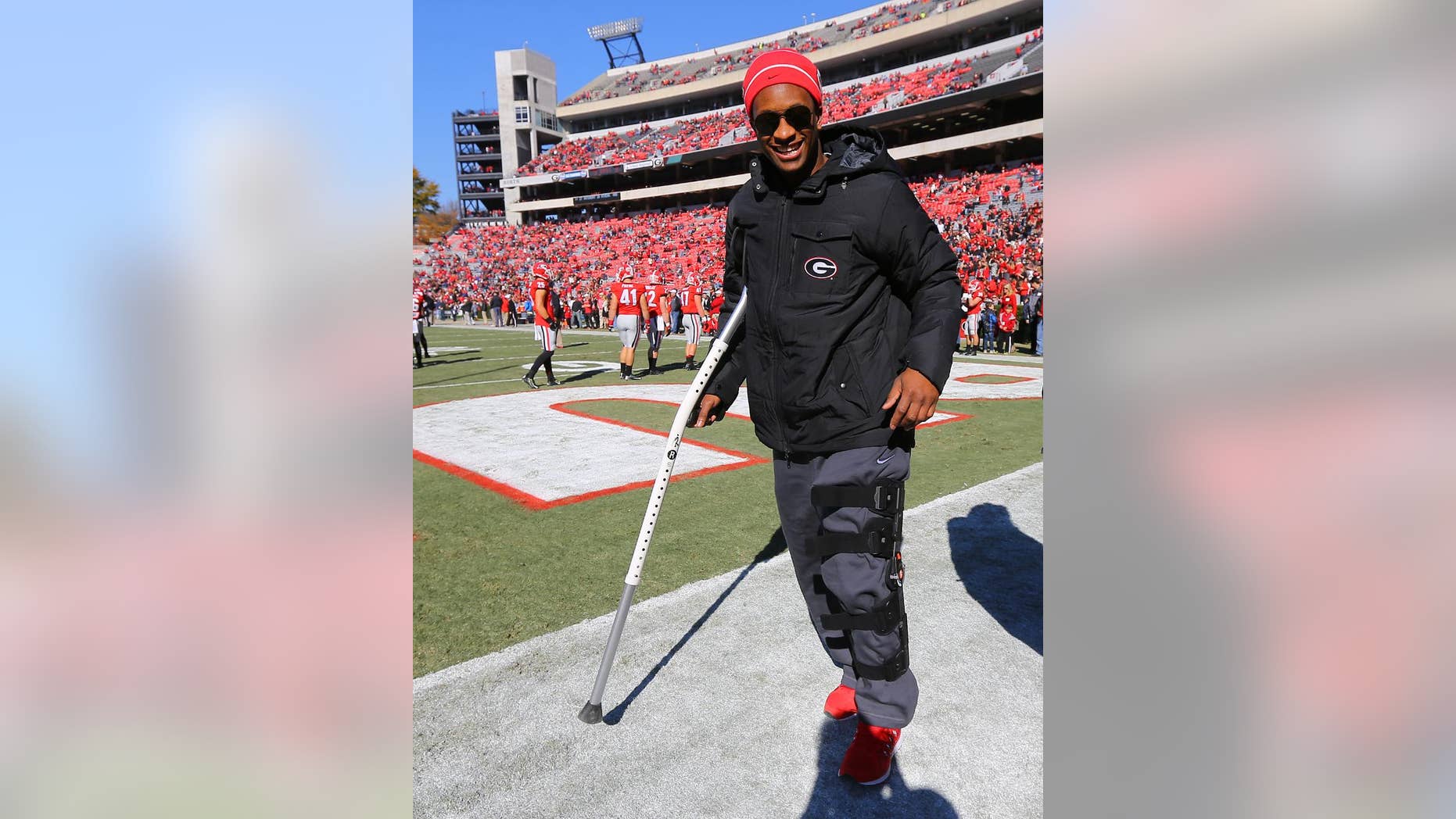 ATHENS, Ga. – No matter what kind of season either team is having, Georgia always seems to beat Georgia Tech.
That doesn't make for much of a rivalry.
No. 8 Georgia (9-2) will be looking for its sixth straight victory — and 13th in the past 14 years — when the Bulldogs host No. 16 Georgia Tech (9-2) on Saturday, the latest skirmish in a series known as "Clean, Old-Fashioned Hate."
"Clean, One-Sided Dominance" might be a better moniker.
Georgia has essentially owned this rivalry since Vince Dooley took over as the coach in Athens a half-century ago.
Mark Richt has really been dominant, going 12-1 against Georgia Tech.
The Bulldogs' longtime coach may not be from the state but, clearly, he recognizes the importance of beating his closest rival.
"We have extra team meetings this week to talk about the game we're about to play, the importance of the game, everything that it entails, and how we've got to be ready to play this game," said Georgia offensive coordinator Mike Bobo. "I think coach Richt does a nice job of explaining the rivalry and what it means."
Georgia might have a lot more on the line than just state bragging rights.
The Bulldogs were pulling for No. 17 Missouri to lose to Arkansas on Friday, which would give the Bulldogs a spot in the Southeastern Conference championship game.
If that happened, and Georgia beats the Yellow Jackets and most likely No. 2 Alabama for the SEC title, the Bulldogs would have a pretty strong case to be included in college football's first playoff — even with two losses.
No matter how it shakes out, Georgia insists it will be pumped up to play the Yellow Jackets.
"I wouldn't want to lose to those guys and let this team down and have to live the rest of my life with that on my heart," defensive lineman Mike Thornton said. "I wouldn't want to do that, and I'm not going to do that."
Georgia Tech, of course, has other plans.
The Yellow Jackets already have clinched a spot against top-ranked Florida State in the Atlantic Coast championship game and are in the running for an Orange Bowl berth.
At 18-4, these are the best combined records for the teams since their classic 1966 matchup, when one-loss Georgia ended Georgia Tech's bid for a perfect season in Bobby Dodd's final year as coach.
That's given this game more gravitas on the national stage — and stirred up fans on both sides even more than usual.
"Nobody wants to have to take crap at the water cooler," Georgia Tech coach Paul Johnson said.
Georgia Tech is also eager to make up for 2013's double-overtime loss to Georgia, in which the Yellow Jackets squandered a 20-0 lead.
"I felt like we had a good shot at them last year," receiver DeAndre Smelter said. "Any time you get another shot at a team, you always want to take advantage of it. It should be a good one."
Here are some things to watch for when Georgia Tech takes on Georgia between the hedges:
CHUBB CHUGGING ALONG: The Bulldogs lost one of the nation's best players to a season-ending injury, but haven't missed a beat without running back Todd Gurley. Nick Chubb has emerged as one of the nation's top freshmen, rushing for 1,152 yards and 11 touchdowns.
THIRD DOWN? NO PROBLEM: Georgia Tech has the nation's top conversion rate on third down, moving the chains an astonishing 58.3 percent of the time (77 of 132). The Yellow Jackets aren't too shabby when they go for it on fourth down, either, making 9 of 13 (69 percent).
QUARTERBACK DUEL: Georgia's Hutson Mason is on pace to break the school record for completion percentage. He's connected on 160 of 234 throws (68.4 percent) with 19 touchdowns and only three interceptions. Georgia Tech's Justin Thomas leads his team in rushing (827 yards) and has 15 TD passes, by far the most of Johnson's seven years as coach.
HOME DOMINANCE: Under Richt, Georgia is 39-1 at Sanford Stadium against teams from outside the SEC. The only loss? A 45-42 setback against Georgia Tech in 2008.
INJURY REPORT: While Gurley is the biggest name to be out, Georgia Tech also took a blow in its last game against Clemson. Broderick Snoddy went down with a broken left leg, depriving the Yellow Jackets of a big-play threat. He was averaging 10.1 yards per carry with three TDs.
___
Follow Paul Newberry on Twitter at www.twitter.com/pnewberry1963