NNS: Sadler Returns To Victory Lane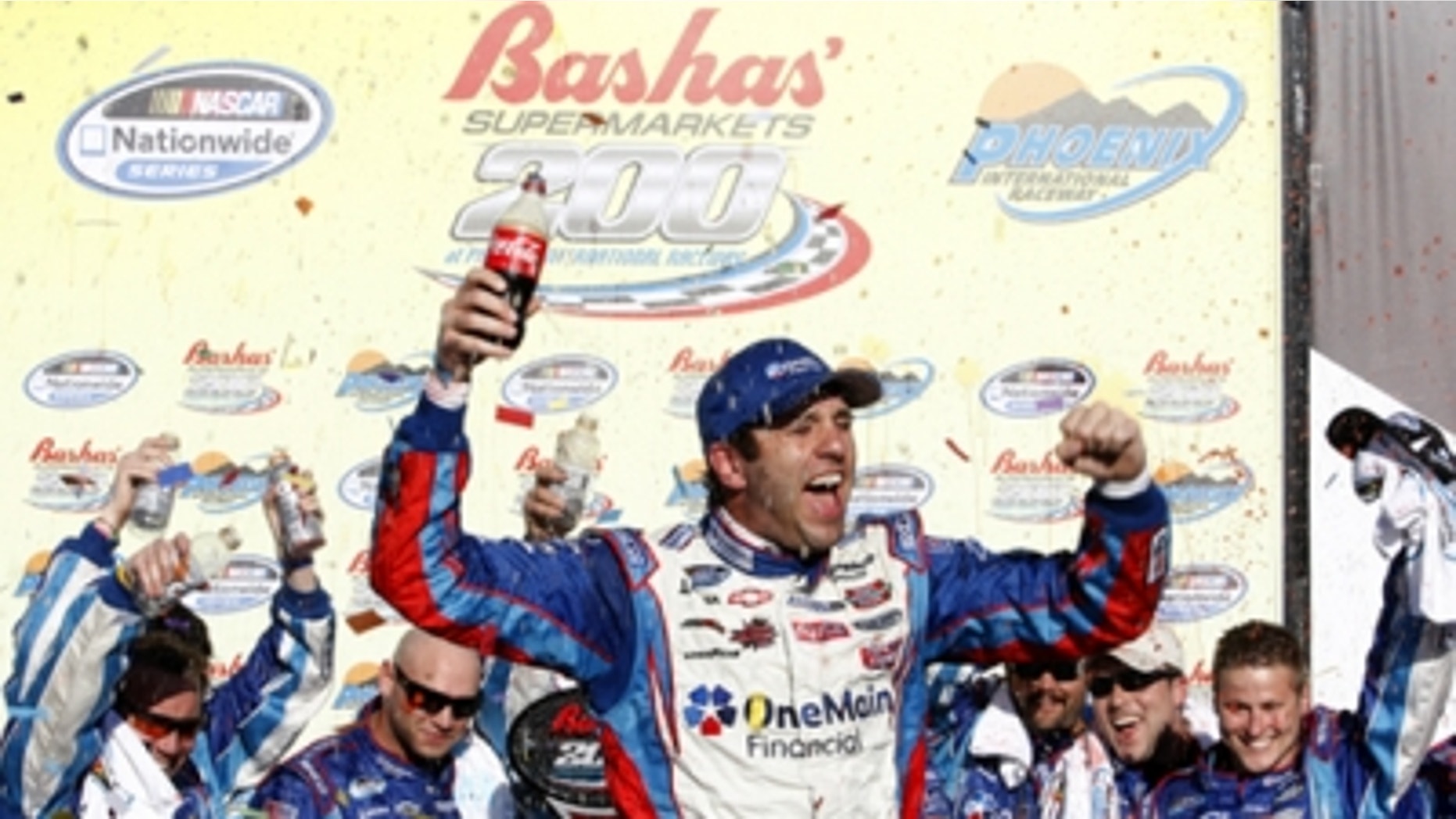 Elliott Sadler, struggling to regain solid stature in NASCAR, took a giant step Saturday by holding off Brad Keselowski over the closing miles to win the Bashas Supermarkets 200 Nationwide Series race at Phoenix International Raceway.
Sadler thus won a Nationwide race for the first time since 1998. He hasn't won in the Sprint Cup Series since 2004.
Sometimes criticized as a poor closer, Sadler upended that analysis Saturday by taking the lead with 26 laps to go and staying in front the rest of the way.
"It's been a long time since I've been in victory lane," Sadler said. "This is what we do. I want to thank (team owner) Richard Childress. He said he would give us the stuff to win with. Just his attitude to believe in me means a lot to me."
Childress, who merged Kevin Harvick's Nationwide operation into the RCR shop during the offseason, had three drivers in the top five. Austin Dillon finished fourth, barely outrunning Harvick.
Following the second-place Keselowski in third was Ricky Stenhouse Jr.
The tone of the race changed with 36 laps to go when a caution flag for debris sent the leaders to the pits for final stops with Harvick owning a big lead.
Harvick took four tires during his stop, but his challengers went with two-tire stops to have a shot at beating him.
The green flag flew with 33 laps to go with Harvick in seventh and Denny Hamlin and Keselowski wrestling for the lead and Sadler in third.
Two laps later, Kasey Kahne whacked the outside wall and dropped a lane down the track, forcing Trevor Bayne lower and forcing Harvick, who was trying to charge through traffic, to the apron. Harvick saved the car on one of the widest parts of the track and returned to the top 10.
With 26 laps to go, Sadler passed Keselowski to move into first.
"We were close, but we just needed a little more out of our Dodge today," Keselowski said. "We needed some more laps. If he (Sadler) had made one little mistake, we would have had him."
Danica Patrick lost a lap early in the race and finished 21st, three laps down.
Mike Hembree is NASCAR Editor for SPEED.com and has been covering motorsports for 30 years. He is a six-time winner of the National Motorsports Press Association Writer of the Year Award.