Newly-acquired WR Kevin Norwood shoots down 'fake fans' on Twitter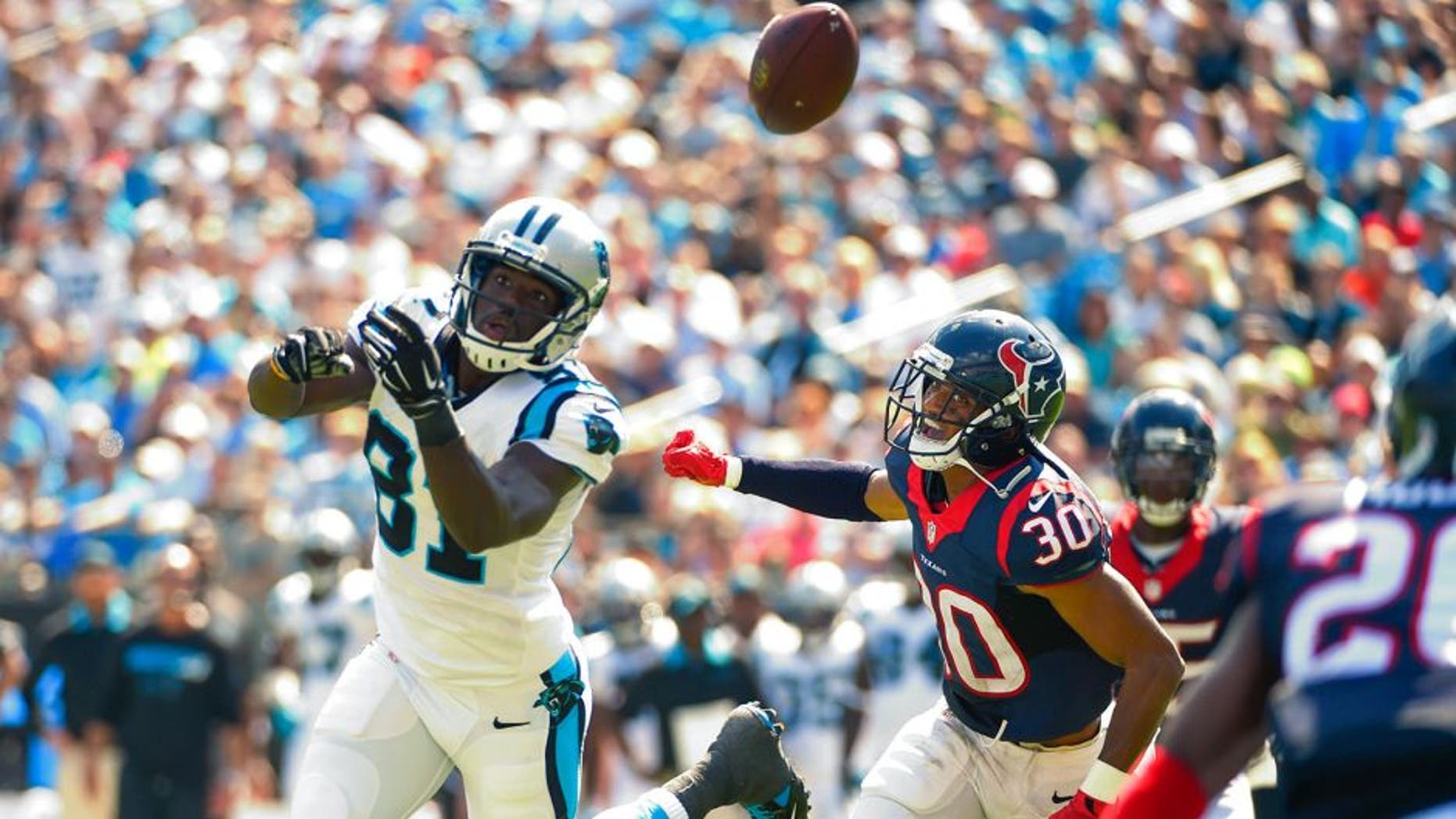 For the newest wide receiver for the Carolina Panthers, Kevin Norwood, things didn't exactly start out how he had hoped this past Sunday. When quarterback Cam Newton looked to hit him close to the end zone during the second quarter in Week 2, the pass (which came out wobbly, due to Newton's arm being hit), went off Norwood's hands and was intercepted.
It was a pretty rough way for Norwood to go about one of his first plays with his new team, but head coach Ron Rivera didn't seem concerned, according to Jonathan Jones of The Charlotte Observer.
"It's a tough catch," Panthers coach Ron Rivera said Monday. "A veteran guy, a guy who understands and is comfortable in what we're doing, he runs through that and makes the catch. I think the more comfortable he gets in what we're doing, he'll run through and make that catch.
"Should he have caught it? Yeah, he should have. But again I think a lot of it is just understand what we're doing, so he plays faster."
While Rivera seemed to take the play in stride, Panthers fans didn't feel quite the same on Twitter. Tweets began flying towards Norwood, but he took it in stride, as you can tell from his Twitter post below.
At least Norwood didn't take it too personally, but you can bet that both he and the fans are hoping that the young receiver can get things turned around in Week 3.
(h/t The Charlotte Observer)