New Gulls head coach: 'We want to put this team on the map in San Diego'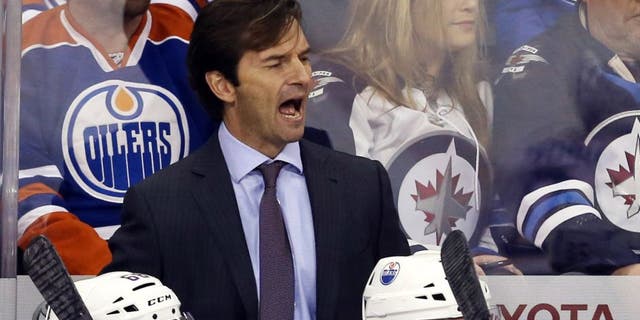 NEWYou can now listen to Fox News articles!
Hockey season is a little more than a month away, and the San Diego Gulls are making their presence known in San Diego.
The Anaheim Ducks' AHL affiliate will begin rookie training camp on Thursday, September 10th and play their preseason opener in Ontario on Friday, October 2nd.
The team becomes the sixth professional hockey team to play there, following the original San Diego Gulls of the WHL (1966-74), the second San Diego Gulls of the IHL (1990-95), and the third San Diego Gulls of the West Coast Hockey League (1995-2006).
On June 26, Dallas Eakins was named head coach of the Gulls. Before that, he served as head coach of the Edmonton Oilers of the NHL and the Toronto Marlies of the AHL. He was also one of two head coaches representing the Western Conference for the AHL All-Star Games for both the 2011-2012 and 2012-2013 seasons.
During his professional career, Eakins played 120 career NHL games with various teams including the Winnipeg Jets, St. Louis Blues and Toronto Maple Leafs.
Of his goals with the Gulls, Eakins says he's "looking to develop players, [but] in the meantime while we're here, we want to win. And we want to put this team on the map in San Diego."