NBA Referee Files Suit Against Writer Over Twitter Post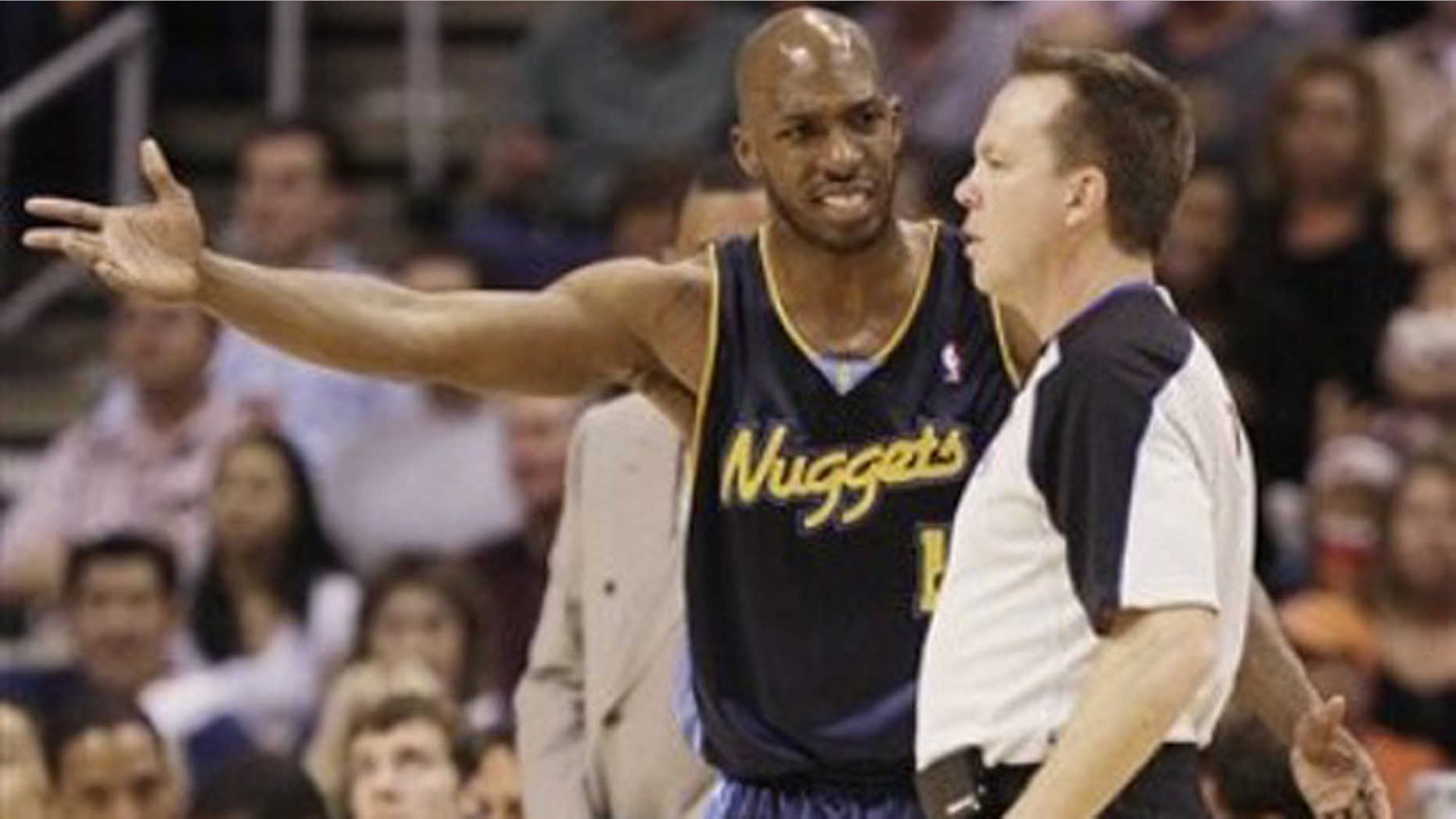 An NBA referee has called a technical foul against an Associated Press writer.
Referee Bill Spooner has filed a lawsuit against AP writer Jon Krawczynski for posting a message on Twitter over an alleged conversation Spooner had with Minnesota Timberwolves head coach Kurt Rambis, according to the Minneapolis-St. Paul Business Journal.
The incident took place during a Jan. 24 game between the Timberwolves and the Houston Rockets.
The suit claims Rambis became upset over a called foul on one of his players. Spooner says he would look at the call at half time, while Rambis asked him how his team would get the points back.
The lawsuit claims the 22-year NBA referee didn't answer Rambis' question, but that's when the AP writer's Tweet happened.
"Ref Bill Spooner told Rambis he'd 'get it back' after a bad call. Then he made an even worse call on Rockets. That's NBA officiating folks," Krawczynski's Tweet said.
Spooner is seeking more than $75,000 in damages, saying the Tweet was a defamatory accusation of game fixing. He also wants the message to be unpublished and a retraction, according to the paper.
The Associated Press is standing by its writer.
"We believe all of the facts we reported from the game in question were accurate," Dave Tomlin, AP associate general counsel, said in a statement to the paper.
The organization has yet to receive the lawsuit that was filed Monday in Minneapolis' U.S. District Court.
The Rockets won the game 129-125.