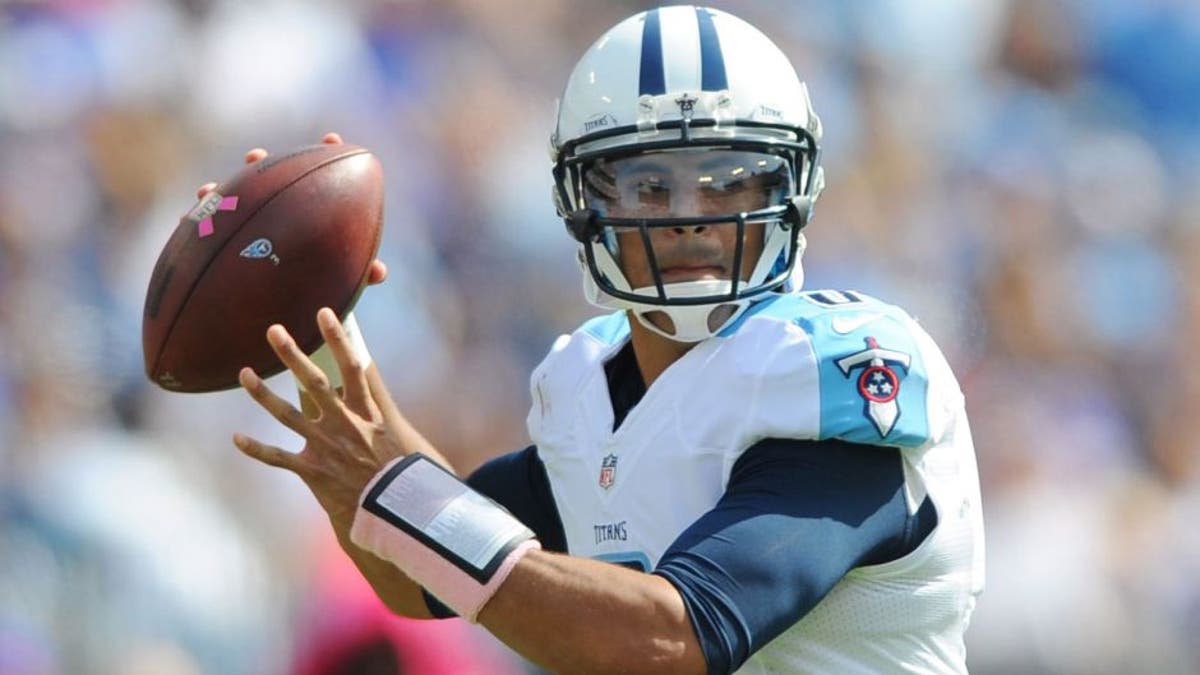 Tennessee Titans interim head coach Mike Mularkey said one of his main objectives moving forward is to make sure the team does a better job protecting rookie quarterback Marcus Mariota.
Mariota, the No. 2 overall pick in last April's draft, has been sacked 19 times thus far. He missed the Titans' last two games after suffering a sprained MCL in the team's Oct. 18 loss to the Miami Dolphins in which he was sacked five times.
"I just told him we're going to do a couple things different with him,'' Mularkey said, per the team's official website. "Try to make sure he stays upright and it was really just, not real in-depth. But we're on the same page."
With the Titans hopeful that Mariota will be able to return to the lineup for Sunday's game against the New Orleans Saints, Mularkey said the team plans to make some changes along the offensive line designed to help protect the quarterback better.
"We have to make changes there,'' Mularkey said. "On the offensive line, there will be some roster changes there. I won't go into depth with that, but everybody really is involved with that. Everybody really, receivers, route running, the speeds, the depths, the precision, the backs, everything, tight ends included. Everybody can help with our protections, including the coaching staff first putting the schemes together to ensure that happens."
MORE NEWS: Want stories delivered to you? Sign up for our NFL newsletters.