Mother of top high school football recruit walks away after he chooses Florida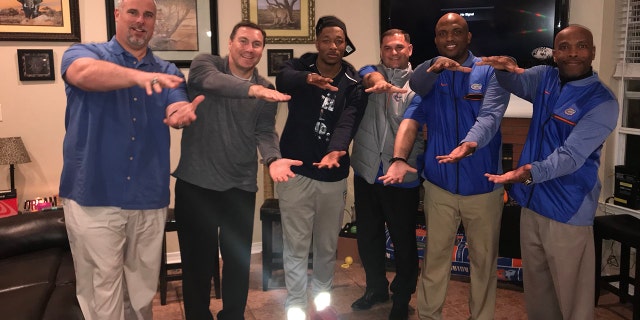 NEWYou can now listen to Fox News articles!
The mother of one of the country's top high school football prospects got up and walked away when her son announced his decision to attend the University of Florida instead of Alabama during national signing day.
Jacob Copeland, a wide receiver from Escambia, Fla., was surrounded by several people as he decided on his college future – most of whom were wearing either Alabama or Tennessee gear.
As Copeland grabbed the Florida hat and announced he would play for the Gators and his mother--who was wearing an Alabama sweatshirt--got up and walked a away.
"I couldn't go with my mom, I wanted to go with my heart," Copeland said, adding he felt most welcomed at Florida.
Copeland and his mother were seen later hugging moments later, according to WEAR-TV.
Copeland was rated by scouts as a four-star receiver and was ranked on several lists as one of the top high school receivers in the country.
Copeland took to Twitter to downplay his mother's reaction, tweeting that she "put on a show."
The Associated Press contributed to this report.