MLB legend Darryl Strawberry reveals he had sex during Mets games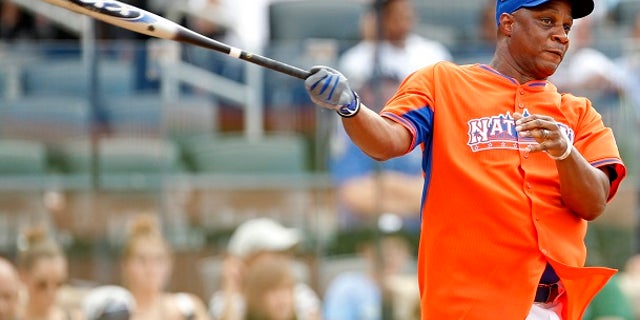 MLB legend Darryl Strawberry is well-known for both his on-field and off-field antics.
Strawberry revealed he would have sex during games when he was on the New York Mets and his teammates would cover for him, the New York Post reported Thursday. Strawberry told "The Dr. Oz Show" about his behavior.
"In the middle of games, yeah, I would go between innings, and stuff like that, and run back and have a little party going on," Strawberry told Oz. "I thought it was pretty cool. That's just the addiction, the drive."
TOP MLB EXECUTIVE PUSHED OUT OVER ALLEGED VERBAL ABUSE, HARASSMENT, REPORT SAYS
The baseball star said he had dugout attendants find women sitting in the stands at Shea Stadium and see who wanted to have sex with him.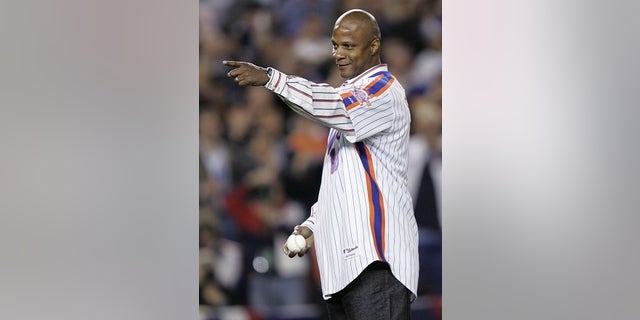 However, the short flings were a part of the behavior that eventually led to him hitting rock bottom.
"It's a behavior that's not good for anyone," Strawberry said. "But when you have an addictive personality — like addicts, and alcoholics, and sex addiction — it's an addictive personality. And we turn it on and turn it off. And it's not until you have an awakening in your life to get well on the inside, and so many people never get to that place."
US OLYMPICS CEO APOLOGIZES OVER LARRY NASSAR SEX ABUSE SCANDAL
Strawberry's fellow Mets teammates also struggled with alcohol and drug abuse like Cy Young Award-winning pitcher Dwight Gooden, who has struggled with drug addiction for years.
Strawberry, 55, a born-again Christian has turned his life around following arrests, including one in 1999 when he was busted for possessing cocaine and attempting to seeking sex from an undercover cop, the Daily News reported. He now runs The Darryl Strawberry Foundation - which helps people with autism - with his wife. He is also an ordained minister.