Mike McCarthy names James Starks as Packers' No. 1 running back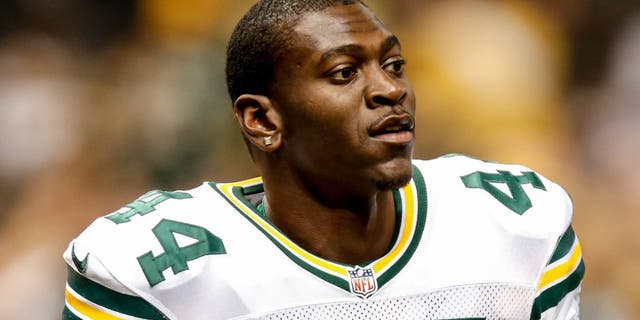 Packers RB James Starks has been more productive than Eddie Lacy this season. Derick E. Hingle USA TODAY Sports
James Starks -- not Eddie Lacy -- is the Green Bay Packers' No. 1 running back heading into this weekend's matchup with the Detroit Lions. The writing was on the wall already, but head coach Mike McCarthy confirmed it on Wednesday, via the team's official Twitter account.
Although Lacy established himself as one of the best young backs in the NFL over the past two years, Starks has been far more effective this season. Starks is ripping off runs at a rate of 4.3 yards per carry, while Lacy is averaging a plodding 3.7.
Lacy's effectiveness has dwindled since the beginning of the season. He has not eclipsed 40 rushing yards in a game since his season-best, 90-yard performance against the San Francisco 49ers in Week 4. Starks has topped 90 yards on the ground twice this year, with 95 yards against the Seattle Seahawks in Week 2 and 112 yards against the San Diego Chargers in Week 6.
Starks has also been a more productive pass-catcher than Lacy this season, with 19 receptions for 167 yards and two touchdowns. In all, the backup has out-gained the starter by 186 yards from scrimmage in 2015.
Lacy's struggles started with an ankle injury earlier in the year. His production has been hampered, and a recent groin injury is unlikely to lead to a breakout performance. That's why the Packers are making this change and committing to Starks as the lead back.
Green Bay's rushing offense currently ranks 13th in the NFL (115.6 yards per game); if successful, this minor personnel adjustment could bump the unit into the top ten in this category.
MORE NEWS: Want stories delivered to you? Sign up for our NFL newsletters.