Michigan State not afraid of shootout with Oregon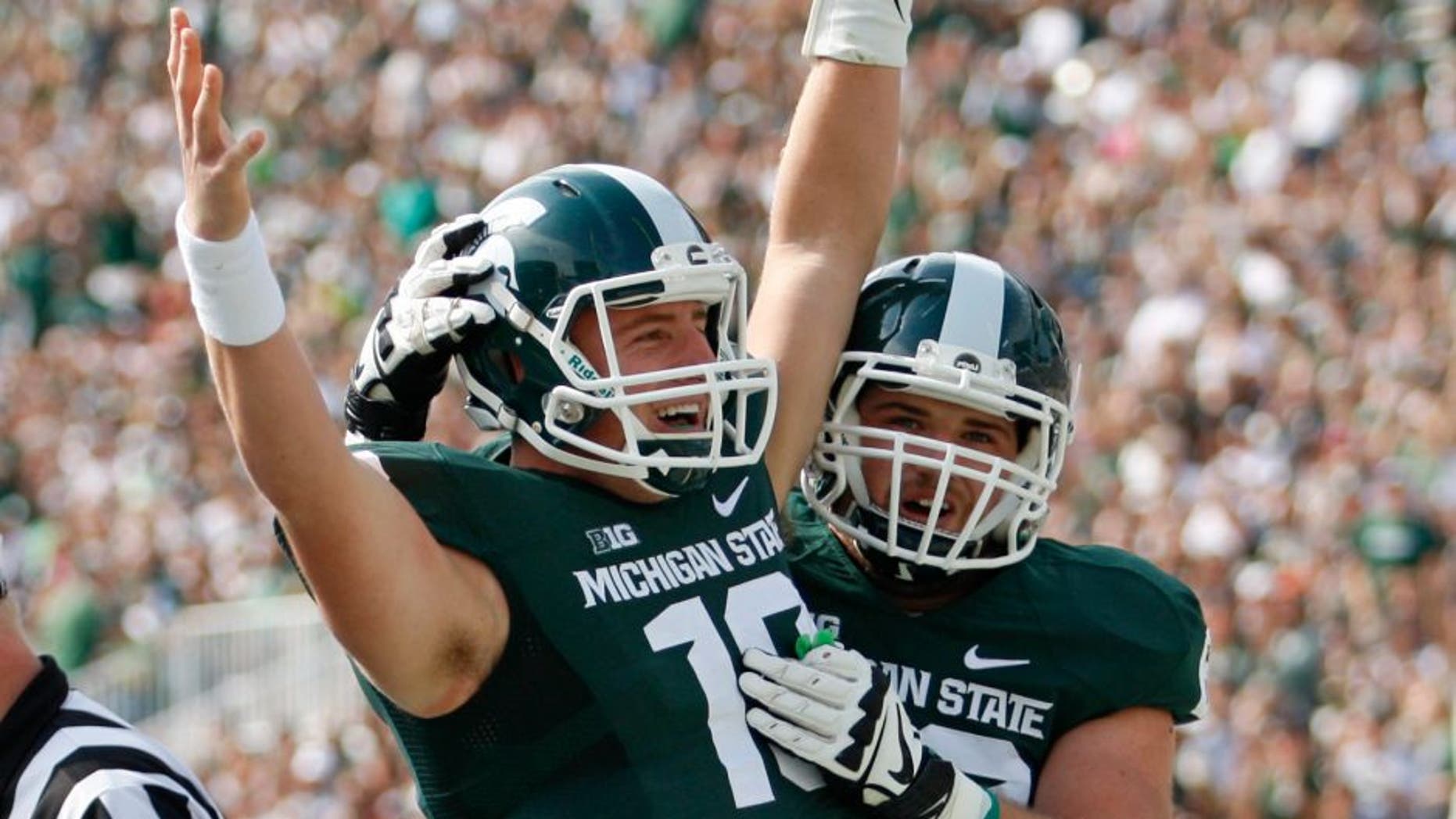 Michigan State football coach Mark Dantonio might be known as an old-school defensive coach, but he is willing to win any way possible.
While Oregon will visit East Lansing this weekend with what looks like its typical high-scoring, fast-paced offense, Dantonio has an offense with a third-year starting quarterback, a veteran offensive line and a handful of experienced receivers along with three young running backs who all made strong contributions in a season-opening win at Western Michigan.
"If you look across the board, I think our tailback situation is extremely healthy right now," Dantonio told reporters at his weekly press conference in East Lansing. "I think our wide receiver situation is strong and getting stronger and our tight end situation is extremely strong. I think our quarterback situation maybe as good as there is in the country, to be honest with you. Got one guy that's certainly won a lot of football games at the height, playing at the height of his game in the country. And I think we have two other guys that are extremely, extremely good football players."
The Spartans piled up 452 total yards in Kalamazoo with 196 on the ground and 256 through the air.
Their traditionally strong defense was not as sharp as many have come to expect, though, allowing 365 yards passing (though only 18 on the ground) in a 37-24 victory.
Meanwhile, Oregon outscored Eastern Washington 61-42 to begin its season Saturday.
The Ducks, with new quarterback Vernon Adams Jr. at the helm, gained 34 first downs and 731 yards from scrimmage. Adams threw for 256 but where Oregon was really unstoppable was on the ground. Adams was one of five Ducks to rush for at least 60 yards, and they finished with 485 yards rushing as a team.
But the Duck defense gave up 31 first downs and 549 total yards, including 438 passing.
That all adds up to potential fireworks in East Lansing on Saturday night, the type of game that makes a former defensive coordinator like Dantonio cringe, right?
"Well, sometimes you've got to do what you've got to do," Dantonio said. "Bottom line at the end of the game is do you win or do you lose? So whether we win 10-9 or 40-39 really makes no difference. They're all going to count one, pretty much like I said last weekend."