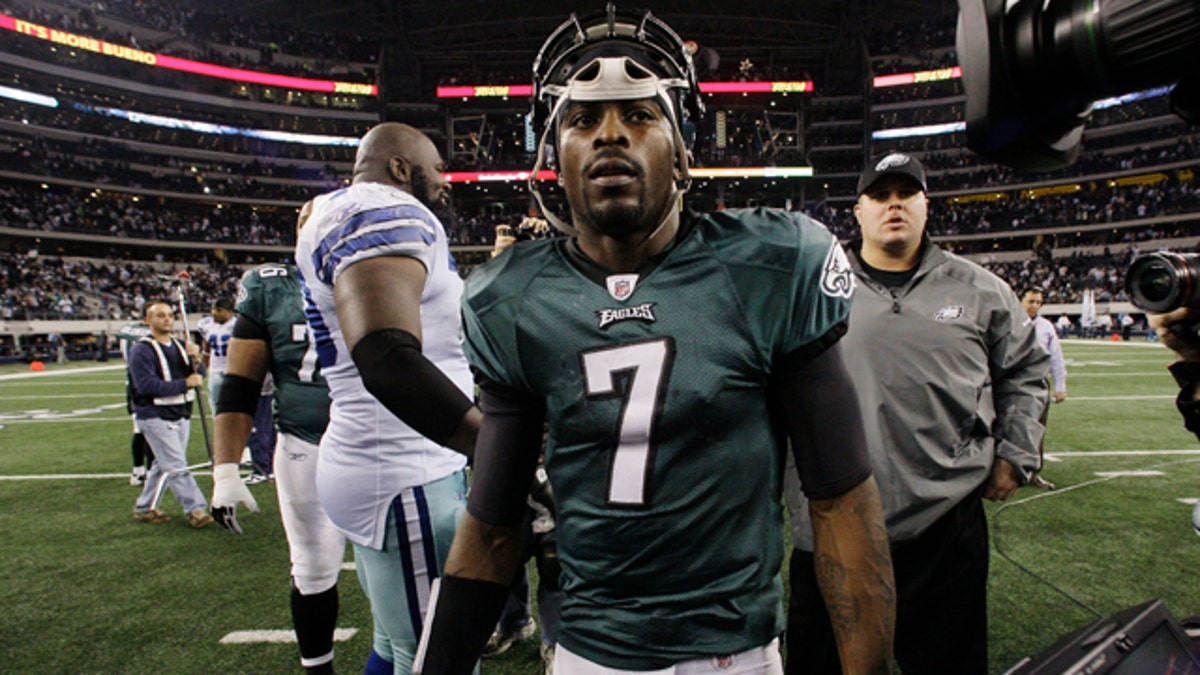 Eagles quarterback Michael Vick, who spent time in prison for his involvement in dog fighting, said Tuesday having a dog as a pet would help in his rehabilitation.
In an interview with NBC News and TheGrio.com, Vick said, "I would love to get another dog in the future. I think it would be a big step for me in the rehabilitation process.
"I think just to have a pet in my household and to show people that I genuinely care, and my love and my passion for animals; I think it would be outstanding. If I ever have the opportunity again I will never take it for granted. I miss having a dog right now. I wish I could. My daughters miss having one, and that's the hardest thing: telling them that we can't have one because of my actions."
Vick has starred for the Eagles this season, with the team in first place heading into Sunday's NFC East showdown against the Giants at the Meadowlands.
"This entire situation has changed my life dramatically. Better player, better person," Vick said in the interview. "More patience, more persistence, and the willingness to, like I said earlier, set high goals and high standards not only on the football field but in life.
"And in so many ways I thank God for changing my life and keeping me healthy and putting me on the path to where I can redeem myself and make a great comeback."
TheGrio.com will show the entire conversation with Vick on Wednesday.