Max Scherzer and wife announce big news on Father's Day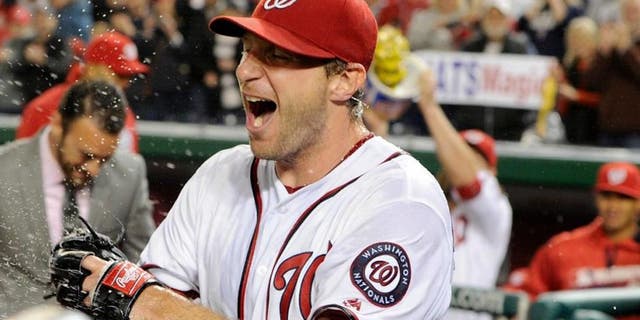 Max Scherzer celebrated Father's Day by making a major family announcement.
The Washington Nationals pitcher and his wife, Erica, chose Dad's Day to tell the world that Max is now a father-to-be, as the couple is expecting a baby girl due in November.
While we don't know when the Scherzers first learned about their little bundle of joy, they definitely waited for the ideal opportunity to announce the news.
November will certainly be a special month for the the Nationals ace. Perhaps baby Scherzer will make her debut in the midst of dad's World Series title run. Considering Washington's commanding 11-game lead for first place in the NL East, it's certainly a possibility.
AP | Copyright The Associated Press. All rights reserved.