Maria Burns Ortiz: Should Ozzie Guillen be Forgiven?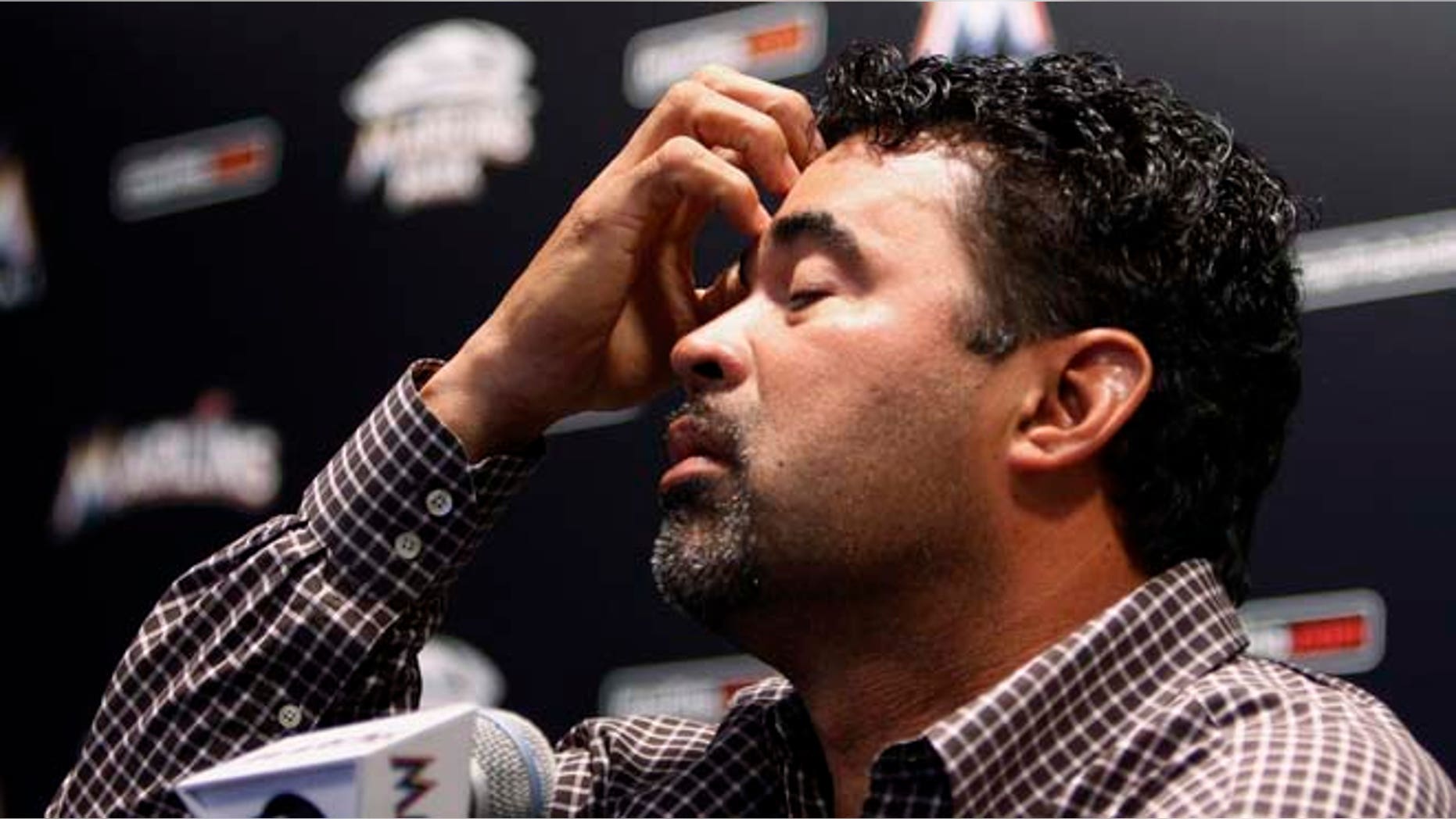 Ozzie Guillén does not love Fidel Castro.
The outspoken manager wanted to make that absolutely clear on Tuesday morning as he addressed the media following a storm of controversy surrounding comments he made in a recent piece published in Time.
The article, which opened with Guillén declaring "I love Fidel Castro," also quoted the Miami Marlins manager as saying, "I respect Fidel Castro. You know why? A lot of people have wanted to kill Fidel Castro for the last 60 years, but that (expletive) is still here."
For those statements and the subsequent pain and outrage they caused, Guillén wanted people to know he is sorry, "on-his-knees"-"from-the-bottom-of-his-heart" sorry. It's a significant step for a guy who even admitted, "I make a lot of comments. I never apologize … but now I have to do it because I think I did the wrong thing."
Guillén briefly attempted to explain where he was coming from, that the remarks were a matter of a disconnect between thinking in Spanish and speaking in English. Still, he was quick to add that he was not looking to use that error in communication or anything else as an excuse.
There's no question that Guillén's comments regarding Castro come across as insensitive, especially for a high-profile personality in Miami. But to many in the Cuban community, his words were incredibly offensive.
Guillén is known for his outspoken personality. He's often a fan favorite because of it. The Marlins knew the persona they were getting when they hired him. Of course, the team's front office was hoping that the Venezuelan would appeal to the local Latin community as opposed to alienate an influential segment of it.
Guillén is paying for his comments. Moments before taking the stage on Tuesday, the Marlins announced that he had been suspended five games for his comments. Despite calls for his firing, that punishment should be enough.
For some in the Cuban community, it won't be. Accepting or rejecting Guillén's apology is each individual's right.
That's one of the many rights we have as Americans. Also among those rights is the ability to speak freely about whatever we want – it's a "we" that includes baseball managers. Yes, there is sometimes fallout from those comments. And yes, sometimes those comments are naïve, insensitive, ignorant, offensive, blown out of proportion and/or all of the above.
Part of Guillén's allure always has been unpredictability. He has never been politically correct. However, following this situation, he should be more politically sensitive.
Maria Burns Ortiz is a freelance sports journalist, chair of the National Association of Hispanic Journalists' Sports Task Force, and a regular contributor to Fox News Latino. Follow her on Twitter: @BurnsOrtiz
Follow us on twitter.com/foxnewslatino
Like us at facebook.com/foxnewslatino