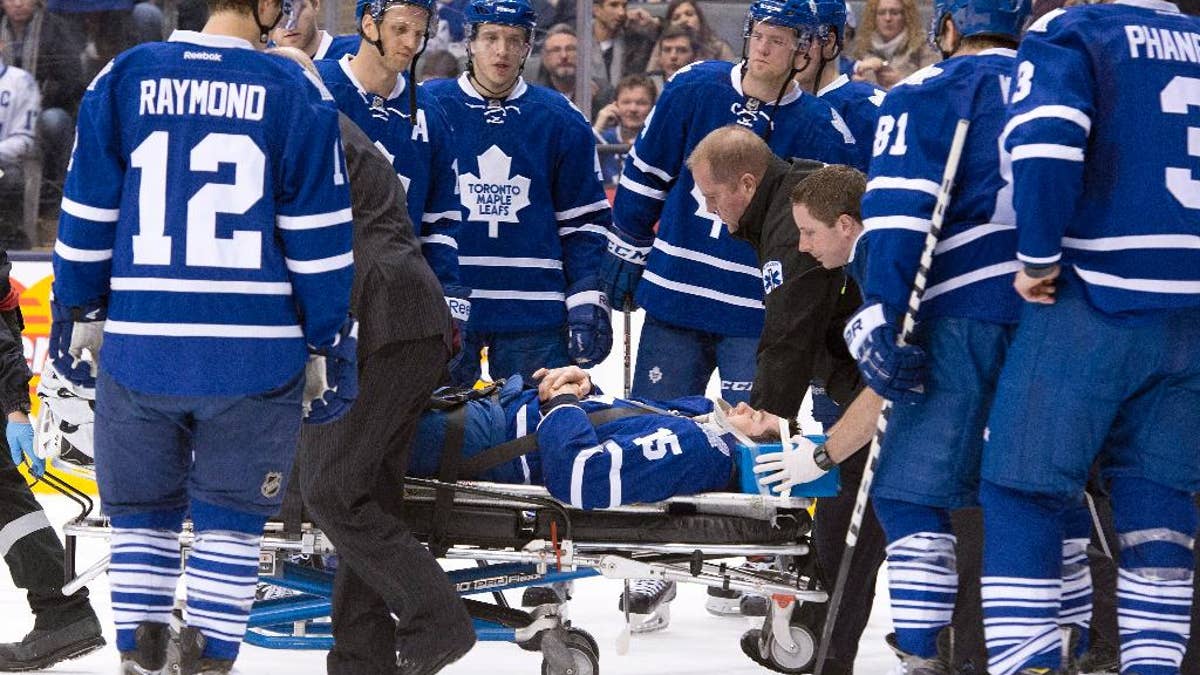 TORONTO – Maple Leafs defenseman Paul Ranger was "stable, conscious and alert," according to the team, after his head hit the boards Wednesday night on a hit from Tampa Bay Lightning forward Alex Killorn.
Ranger, who left the ice on a stretcher, was taken to the hospital for what the team called a "precautionary assessment." Toronto announced the update on Ranger's condition on its Twitter account.
With 4.1 seconds left in the first period, Killorn boarded Ranger, who went down to the ice and remained there for almost 10 minutes. Ranger moved his legs but not much else after the hit.
A stretcher was brought onto the ice as medical attention was administered. Ranger's teammates huddled around and several Lightning players remained on the ice and watched from afar.
Killorn was given a 5-minute major penalty for boarding and a game misconduct. Officials ended the period early.
Ranger, who used to play for the Lightning, appeared to turn his head before the hit to see Killorn coming. When Killorn finished his check, Ranger's head struck the glass hard.
The hit immediately led to a scrum in the corner to goalie James Reimer's right. That quickly gave way to trainers helping Ranger.
Ranger, who was dressed for the 48th game this season, has four goals and eight assists. The 29-year-old defenseman returned to the NHL this season after leaving his last team, the Lightning, early in the 2009-10 season.