LSU hoping punter Keehn can regain form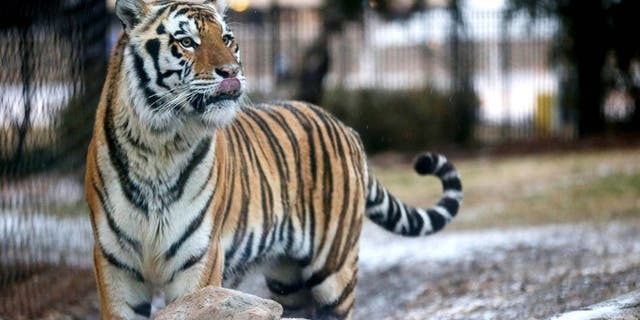 NEWYou can now listen to Fox News articles!
The Australian punter is struggling in 2015 Crystal LoGiudice USA TODAY Sports
LSU punter Jaime Keehn has surprisingly struggled during this first half of the 2015 season.
The senior from Australia is averaging 39.6 yards per punt on the year. The average is down five yards from 2014. It's also the lowest mark of any season he's been in Baton Rouge.
LSU's net average of 32.3 yards on punts is also currently the worst of any SEC squad. Not only does it put the defense in a hole in terms of defending shorter fields, but it also provides the opposing offenses with good field position.
According to head coach Les Miles, "[Keehn] is comfortably working through some technique issues. I think we'll be fine there. He's a guy that's a team guy. We ask him to kick into the boundary, and and he wants to kick into the boundary. He is who he is, and he'll get it done."
With some talented punt returners left on its schedule (including Texas A&M receiver Christian Kirk), LSU will have to get this issue squared away as soon as possible. A close game could be determined by special teams errors, and the Tigers cannot have a critical one if they are to make the College Football Playoff in 2015.
(h/t The Advocate)