Living the US-Tri Rivalry from both Sides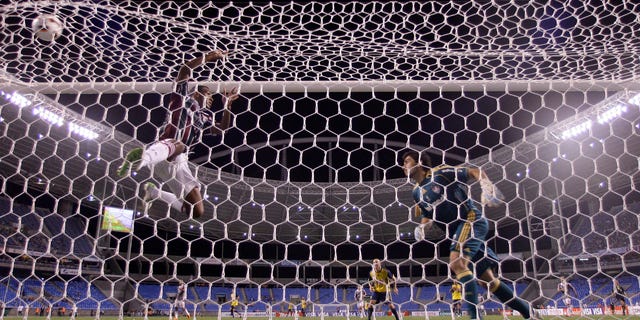 Sometime in the future U.S. assistant national coach Martin Vásquez plans to sit down with defender-midfielder Edgar Castillo and talk about their experiences in soccer.

After all, they have something in common that not many players have -- they have performed for two National Teams. In fact, they have played for the United States and Mexico and they are the only players to do so.

Vásquez made his decision some 15 years ago, well before the Americans evened the playing field with the Mexicans in the past decade. Before that the U.S. was a pushover and a half when it came to playing El Tri, so his great leap wasn't as controversial.

Castillo, on the other hand, made his difficult decision quite recently.

He was called in to U.S. camp by new coach Juergen Klinsmann for the former German national coach's debut as U.S. coach in the 1-1 draw with Mexico on Aug. 10.

While he did not acquit himself well at left fullback in the U.S.'s 1-0 loss to Costa Rica at The Home Depot Center in Carson, Calif. on Saturday, Castillo was among the team that flew to Belgium for Tuesday's international friendly. Whether he starts is another matter.

Vásquez, 47, is Mexican by birth and an American by naturalization. He broke new ground by moving from one national team to the next, switching from Mexico to the United States.

He played three times for Mexico from 1992-1993 before settling on north of the Rio Grande, making his U.S. debut in a 2-2 draw with Guatemala in San Salvador in a World Cup qualifying match (the U.S. already had booked a spot for the next round) on Dec. 21, 1996 (the match was moved from Guatemala City because the National Team had been temporarily banned from competition).

"When I had the opportunity to play for Mexico, I did it with a lot of pride and took advantage of the opportunity," Vásquez said. "When the U.S. National Team gave me the opportunity, I played with a lot of pride and honor. There are mixed emotions, mixed feelings. I feel as Mexican, as an American. That's the truth, mainly because my kids, my family have been born here. I owe a lot to this great country."

Vásquez said it wasn't a difficult decision to switch playing for national sides.

"No, no, no," he said. "I came to Mexico not by choice. My family moved here. After a few years, we were able to take advantage of the opportunities given here. I look back and this has been my second home."

He said he didn't get a lot of flak from his move.

"Actually, I didn't," he said. "People have respected that because they understood me being born in Mexico and growing up here."

Castillo, however, cannot say the same thing. When he switched National Teams, he was abused verbally and branded a turncoat by the Mexican fans and media. And since he plays for Club America in the Mexican First Division, Castillo was forced to live with that.

"When I changed to the U.S. National Team, it was a hard time for me because people called me a traitor and stuff like that," Castillo told Kevin Fixler of The Post Game. "It was a big deal here in Mexico, but not anymore."

So, getting him to talk hasn't been easy. In fact, in my case it has been next to impossible.

Despite several attempts to interview Castillo, I wasn't able to corral him.

After the Juventus-Club America international friendly at Citi Field in Queens, N.Y. on July 26, he ignored the media shouting at him for a interview although he took time to sign autographs and pose for photos with fans.

Castillo, who turns 25 on Oct. 8, wasn't made available for pre-game interviews prior to the U.S.-Mexico match in Philadelphia. And after the Aug. 10 encounter, Castillo managed to escape the mixed zone without talking to the media, one great disappearing act.

I was offered an opportunity to talk to Castillo a two or three days after the Juventus-Club American game, but unfortunately I had a previous commitment that I could not break at the time.

Fixler, who was with me at Citi Field, managed to get Castillo on the phone several days later, although he admitted it was one of the most unusual interviews he has done.

Castillo is a dual citizen of Mexico and the United States. He played three times for El Tri from 2007-2009. His father Carlos was born in Mexico, Castillo was born in the USA.

Castillo made his international debut for Mexico, coming on as a substitute in the 53rd minute of an international friendly with Colombia in 2007.

In 2009, a revised FIFA rule allowed him to trade his national allegiance because the 2002 New Mexico high school player of the year had not played for El tri in a competitive match at senior level. So, Castillo made his second international debut, this time for the U.S. as a second-half sub for the Michael Bradley in a 3-1 loss to Denmark on Nov. 18, 2009.

"It's a big priority," Castillo told The Post Game of playing for the U.S. "I was born in the U.S. Even though I've played a lot in Mexico, because Mexico has been treating me good, I changed to the U.S. national team and I think I made a good choice."

Asked if he would offer Castillo some advice, Vásquez replied after the Mexico match, "I think in time we will sit down and talk. But coming here from Mexico and playing like he did tonight, taking advantage of the opportunity, I'm sure he has mind made up. He was given the opportunity. It was a good start for him. It's a good opportunity. He's going to make sure he takes advantage."

Only time will tell if Castillo made the right choice.

Michael Lewis, who has covered international soccer for three decades, is the editor of BigAppleSoccer.com and TropiGol.com. He can be reached at SoccerWriter516@aol.com.