LeBron James reportedly is not recruiting Dwyane Wade to Cavs, won't take minimum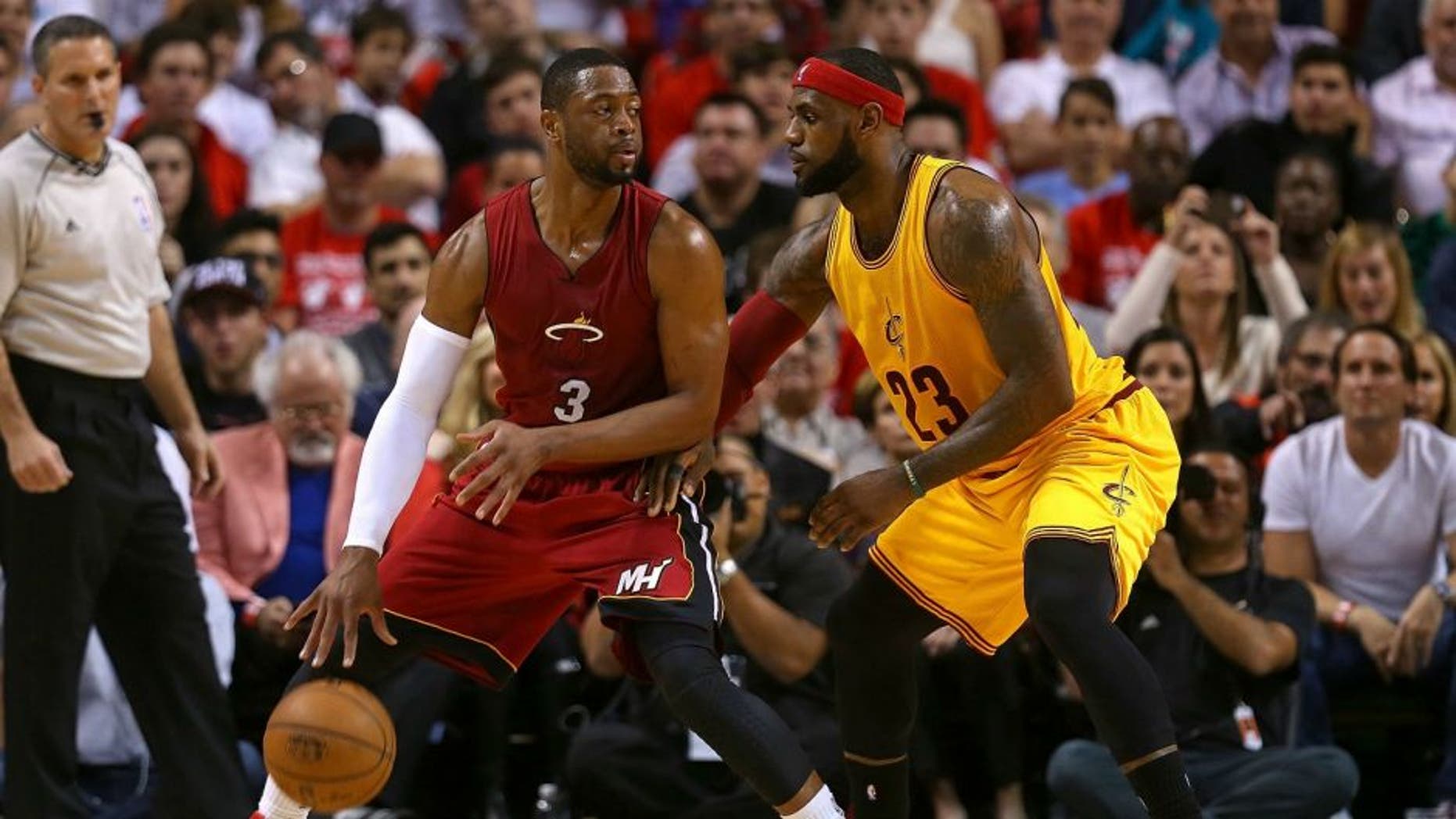 Could the Cleveland Cavaliers trying to build their own super team in response to the Golden State Warriors? The Cavs have been linked to free-agent guard Dwyane Wade the past few days, but, according to the Miami Herald, LeBron James is not trying to lure Wade to Cleveland.
The acrimonious contract talks between Wade and the Miami Heat have led to some rumblings that James could be trying to reunite with his longtime friend and former teammate. But the Cavaliers have just the $3.5 million midlevel exception to offer the 13-year veteran, meaning Cleveland would have to make some major changes to its roster in order to meet Wade's contract demands.
The Herald report also shot down any speculation that James might take the veteran's minimum in order to fit Wade under the cap. The Heat have reportedly offered Wade a two-year deal worth $40 million, about $10 million less than what 34-year-old star is seeking.
The Nuggets reportedly will meet with Wade on Wednesday and are prepared to offer him a two-year deal worth more than $50 million. The 12-time All-Star has looked on as the Heat prioritized locking up Hassan Whiteside and pursuing Kevin Durant in free agency.
But it appears Wade, who has played his entire career in Miami, is ready to really explore his free-agent options, especially after having contentious contract talks last summer with the Heat before agreeing to a one-year, $20 million deal.