LeBron James just passed Michael Jordan in another category of all-time greatness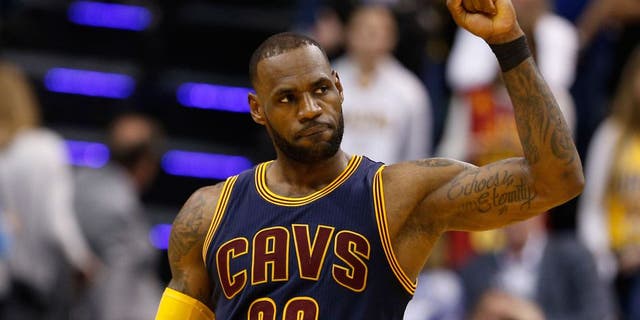 LeBron James passed Michael Jordan in being named to his 11th All-NBA first team Thursday, and by this time next year he should have the most selections of all time.
James joined Kobe Bryant and Karl Malone as the only 11-time selections in NBA history. Jordan was an All-NBA first-teamer 10 times in his 15 seasons, while James has surpassed that in his 14th; he averaged 26.4 points, 8.7 assists and 8.6 rebounds in a league-leading 37.8 minutes per game.
James now has made one of the All-NBA teams 13 times, just two shy of the record shared by Bryant, Kareem Abdul-Jabbar and Tim Duncan.
James was a first-team selection along with Houston's James Harden, Oklahoma City's Russell Westbrook, San Antonio's Kawhi Leonard and New Orleans' Anthony Davis.
James and Westbrook were on 99 first-team ballots and second-team on the lone other. Harden was the only unanimous first-teamer.
Finalists for the awards, including MVP, will be announced Friday night. Winnerswill be announced in New York on June 26 after the NBA Finals.