LeBron James congratulates 'the greatest' Serena Williams on record-tying Grand Slam win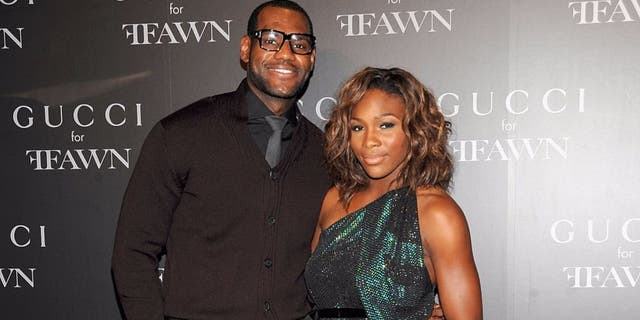 NEWYou can now listen to Fox News articles!
Game recognizes game. Real recognizes real. And GOATs recognize GOATs.
After Serena Williams tied Steffi Graf with her 22nd Grand Slam win on Saturday at Wimbeldon, LeBron James congratulated Williams on her historic achievement -- and hinted that he's looking forward to No. 23, as one might imagine:
"Before I take off and head to Hawaii with my family, I got to congratulate the great Serena Williams on 22. Twenty-two, are you all hearing what I'm saying? Tying for the record. And it only makes sense, or is it a coincidence, that she's going to break it at that number 23? Hmmmm. I heard that No. 23 is something special, and a good-luck charm. Serena, the queen, congratulations. You're the best of all time -- the greatest of all time. You're an inspiration to all the women and everybody in sports, including men too, so congratulations, and keep on striving for greatness."
Another NBA all-timer co-signed the declaration that Williams is one of the greatest ever. Thanks, Kobe Bryant!
While LeBron correctly called Williams an "inspiration," that's apparently a two-way street. Following her victory, Williams told ABC that she was in part inspired by the epic comeback by James and the Cavaliers in this year's NBA Finals, when they trailed the Golden State Warriors 3-1 in the best-of-seven series:
"I was really inspired by what happened in the NBA this year, with LeBron James coming back ... I felt like a lot of people wrote him off like, 'Oh, it's all about the other player [Stephen Curry].' And he was like, 'No. I'm still great. I am a great player.' I was really inspired by LeBron and what that whole team did."
By the way -- just for good measure, Williams went ahead and won doubles with her sister, Venus at Wimbeldon as well. It's their sixth doubles victory at the All England Club and 14th Grand Slam win. Because when you're that awesome, you might as well win all the trophies.