Larry Fitzgerald has perfectly humble reaction to hitting fan at Pro-Am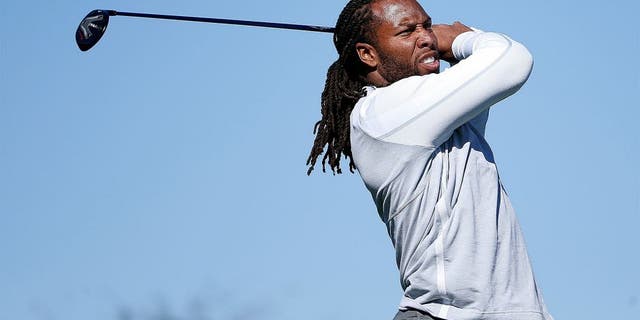 NEWYou can now listen to Fox News articles!
Arizona Cardinals wide receiver Larry Fitzgerald is really good at catching footballs -- one of the best ever. His game off the tee is lacking, however.
Fitzgerald is one of many NFL players participating in the AT&T Pebble Beach Pro-Am this week in California, including Aaron Rodgers, whom he's grouped with. Now, Fitzgerald is a decent golfer. His 14.2 handicap isn't terrible by any means, but it's nowhere near that of the PGA players he's sharing the course with.
On the first day of the event, Fitzgerald showed he is indeed human after drilling a spectator with a wayward tee shot. His response was perfect, to say the least, and netted the fan an autograph.
Via Jason Sobel of ESPN:
Coincidentally, Fitzgerald told John Buccigross on Friday that he was worried about the possibility of hitting a fan. It didn't take long for him to make those fears come to fruition.
It's always fun when professional athletes -- mainly NFL players -- hit the links and prove that they're just like the rest of us. That's exactly what the game of golf will do to the best in the world.