Laila Ali to Rousey: The best in the world don't get beat up like that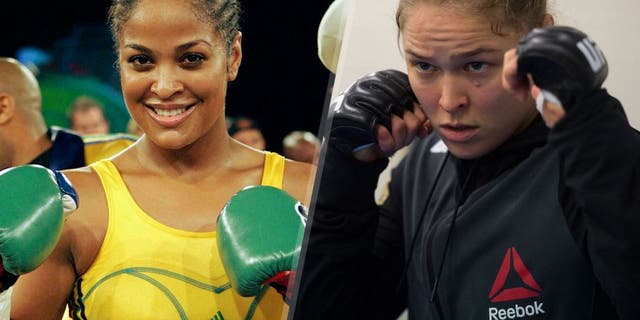 The list of people taking pot shots at Ronda Rousey following her shocking loss to Holly Holm at UFC 193 continues to grow by the hour it seems. Count former women's boxing champion Laila Ali as the latest to weigh in on the subject.
Ali and Rousey share a history in the media after the daughter of legendary boxer Muhammad Ali said that she would gladly face the now former champion and predicted a win.
Just two days removed from Rousey's loss, Ali says that the way the fight went shouldn't have been a surprise considering the fighting pedigree Holm carried into the Octagon vs. Rousey.
"She didn't shock me," Ali said of Holm when speaking to TMZ.com. "I'm familiar with Holly Holm. She's a talented boxer, she's a world champion, she's got an MMA background and obviously was no chump, so I'm happy for her and hopefully she'll get the exposure she needs to take her career to the next level.
"It's obvious who the better fighter was. It's not even about (Rousey) at this point. I think she can watch the tape and see what she needs to work on."
Ali retired undefeated as a champion after fighting at both light heavyweight and super middleweight and she says no fighter who declares themselves as the best in the world the way that Rousey did prior to UFC 193 gets knocked out like that.
"I don't even want to talk about her because there's so many things I could say, but at this point in order to be the best in the world you definitely don't ever get beat up like that in your prime, period," Ali stated.
As far as the future goes, all signs are pointing towards Rousey receiving an automatic rematch with Holm whenever she's ready to fight again.
Ali believes that's a bad idea because as bad as the first fight went for Rousey, the rematch could end with an even more emphatic statement.
"I don't think she should have a rematch with Holly Holm," Ali said. "Because I think it would go the same way a second time -- probably worse."