Knicks Reportedly Offer Carmelo Anthony Maximum Contract To Stay In NY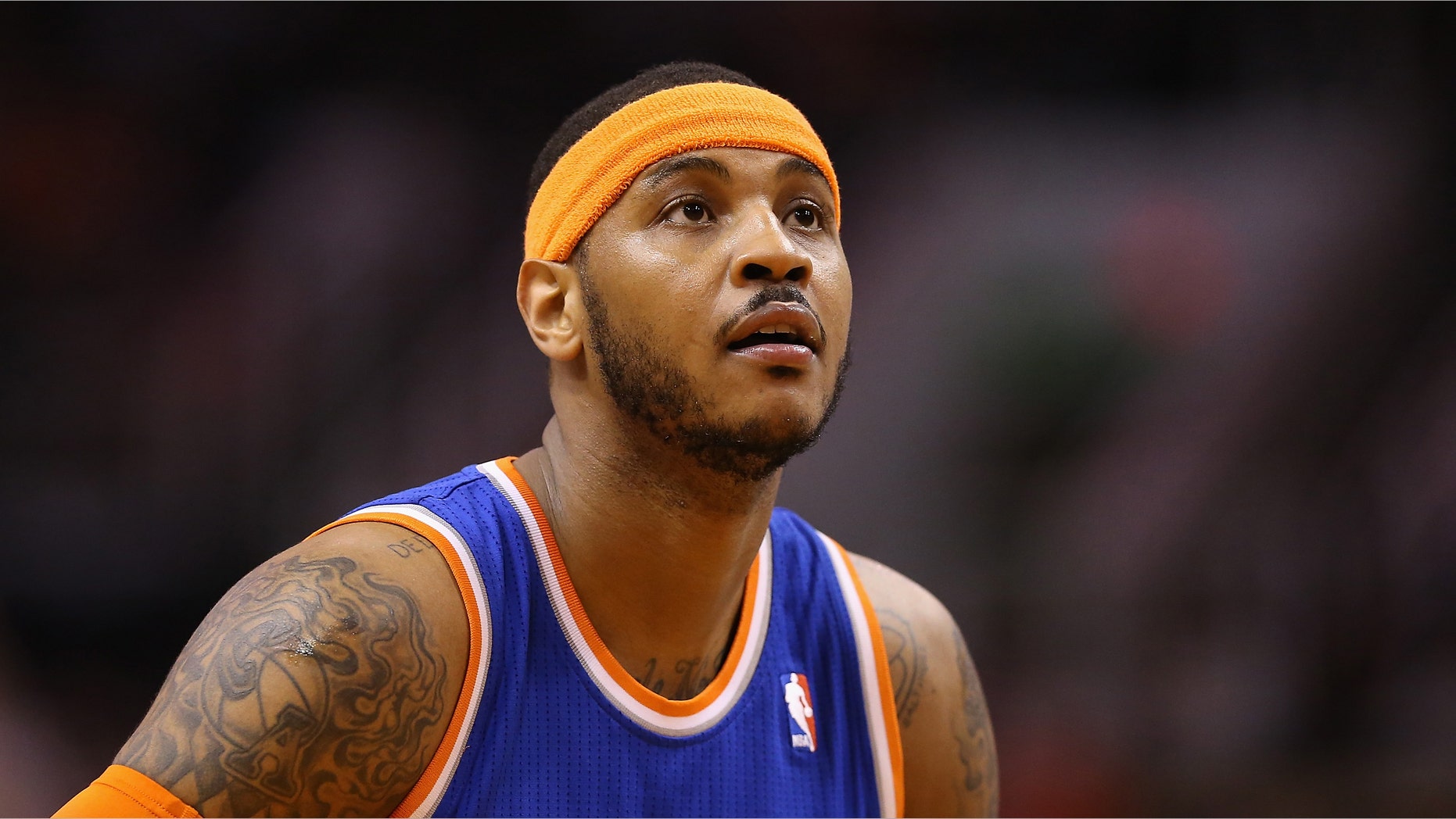 NEW YORK – The Knicks really want Carmelo Anthony to stay in New York and went as far as visiting him in Los Angeles on Thursday night to meet with him to offer him the maximum contact allowable.
Team President Phil Jackson and general manager Steve Mills were part of the meeting but not Madison Square Garden chairman James Dolan, an official with knowledge of the plans told The Associated Press on condition of anonymity because details of the meeting were to remain private.
The meeting was first reported by ESPN.
Anthony was in Los Angeles to meet with the Lakers, who are among the teams hoping to convince the All-Star forward to leave New York. Anthony already visited Chicago, Houston and Dallas this week.
The Knicks can offer him the largest contract, nearly $130 million over five years, though Jackson has said he hopes Anthony would take less than a maximum deal. Anthony had previously said he would be willing to do so if it would help build a winning team, but the Knicks have made it clear the money won't be an object.
Other teams can offer Anthony slightly less than $100 million in a four-year deal, according to NBA rules.
Contracts can't be signed until July 10, so Anthony is under no rush to make a decision. But the Knicks apparently wanted to make sure they got to make a final pitch after his free agency tour.
Jackson, Mills and new coach Derek Fisher had already met with Anthony last month in Los Angeles, where he informed them he would be terminating the final year of his contract and becoming a free agent.
He has never said he wants to leave the Knicks, who acquired him from Denver in a February 2011 trade. But the 30-year-old forward also said his priority is contending for championships, and the Knicks were just 37-45 last season, the first time in Anthony's 11-year career that he missed the playoffs.
Based on reporting by the Associated Press.
Follow us on twitter.com/foxnewslatino
Like us at facebook.com/foxnewslatino