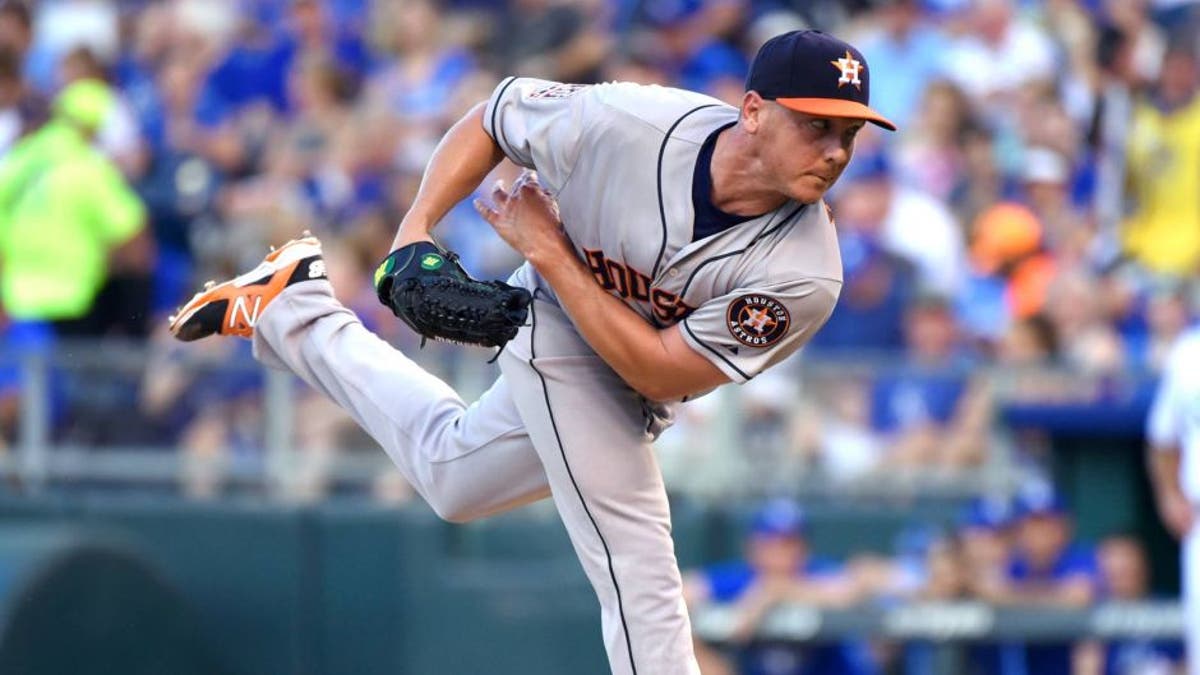 Scott Kazmir, obtained by the Houston Astros on July 23 from the Oakland Athletics for a pair of minor-leaguers, had his Astros debut on July 24 in Kansas City. He pitched very well, helping Houston beat the Royals, leading up to his scheduled home debut at Minute Maid Park Thursday night against the Los Angeles Angels.
Kazmir, a Houston-area native, is pumped up about taking the ball against the Angels in this heated first-place showdown series. As he told Jose de Jesus Ortiz of the Houston Chronicle: "Emotions are going to be running high. It's the first start in Houston, but once I get on the mound it's going to be business as usual and trying to get outs."
Kazmir has been able to 'get outs' on a regular basis lately, as he has a tiny 0.34 ERA in July, over the span of 26 1/3 innings of work for the A's and Astros.
Part of the excitement about the start, he told Ortiz, stems from the enthusiasm he had for pitching in Houston - even with other organizations: "It was always special coming here, even playing on another team. I always had that special feeling pitching in front of friends and family. So to put on this uniform and going out there is going to be a lot more special."
Kazmir and the Astros head into Thursday's game having overtaken the Angels atop the AL West at 57-45 and interested in making an even stronger statement against their division rivals.
(h/t Houston Chronicle)