Jose Altuve stuffed the ball into his pocket in devious trick attempt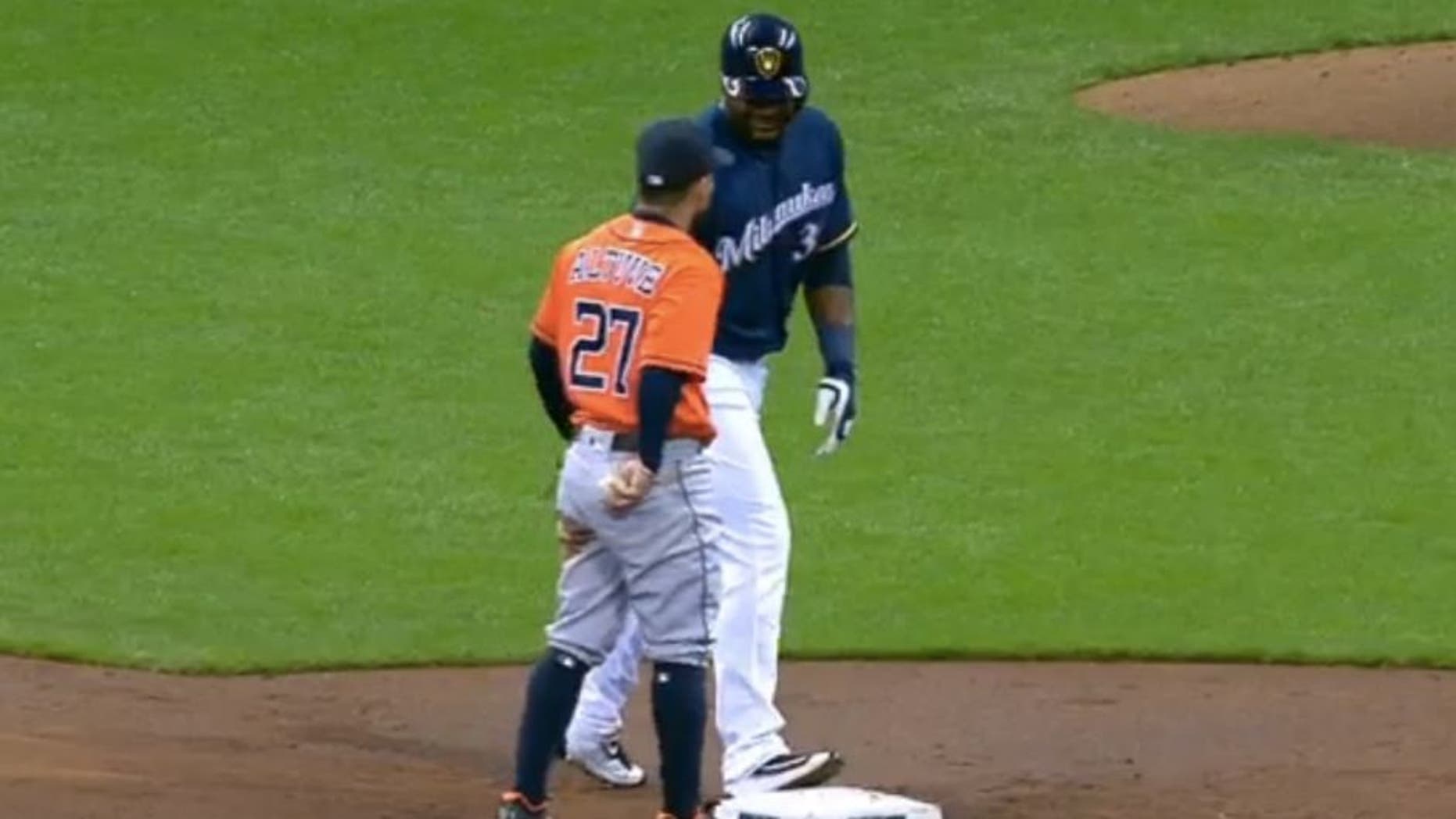 Jose Altuve and Chris Carter were teammates in Houston for three seasons together. They had a great deal of familiarity with one another, seeing as they played on the same side of the infield for nearly 200 games.
That's probably why Altuve's hidden-ball trick didn't work on Sunday. After Carter, who's now with the Brewers, laced a double down the third baseline, he strolled into second where Altuve was waiting for him. Carter didn't call time, so Altuve tried to pull a fast one on his former teammate.
Altuve stuffed the ball into his back pocket, which is kind of smart, admittedly. The only problem was that Carter watched him do it. And all he could do was laugh.