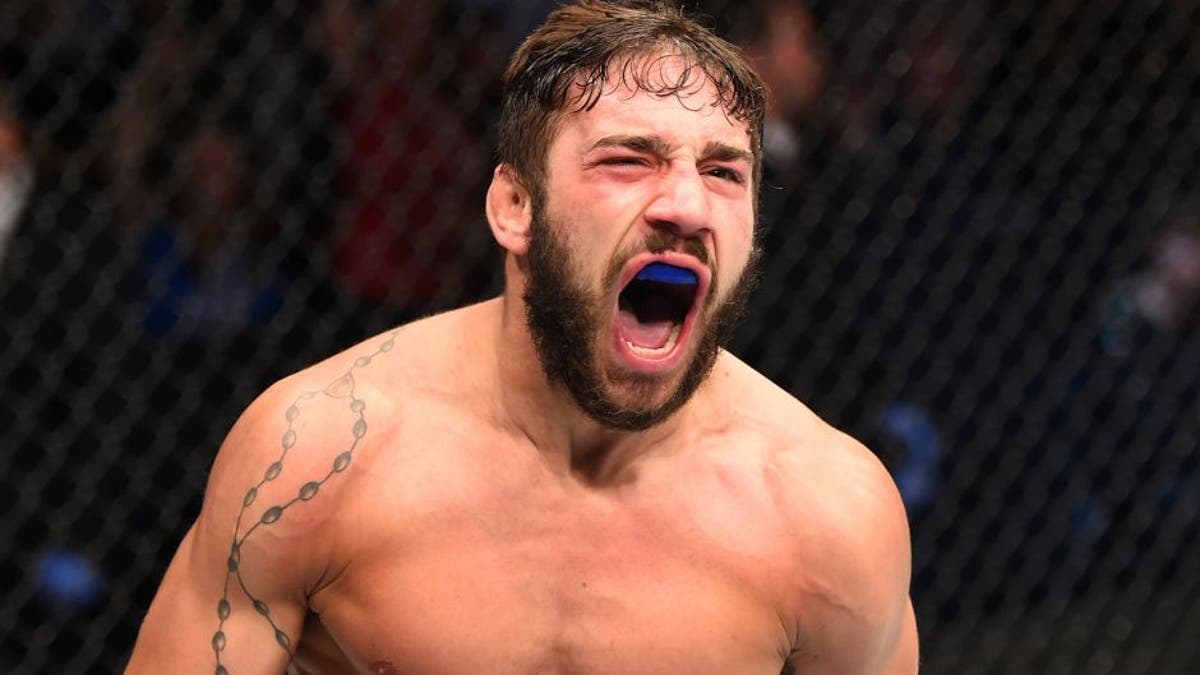 Jimmie Rivera made the New Jersey faithful proud with a unanimous decision win over top 15 ranked opponent Iuri Alcantara to remain undefeated in the UFC.
Rivera has been considered a top prospect since signing with the promotion but facing a crafty veteran like Alcantara was a big step up in competition for only his third fight in the Octagon. Needless to say, Rivera delivered while getting a big win on Saturday night.
Rivera was all about the pressure, wading inside with fast punches and combinations to keep Alcantara guessing on what was coming at him next.
While Rivera gave up a ton of reach, his blinding speed and aggressiveness made Alcantara play defense in many of the exchanges. Rivera even landed a nice scoop and takedown as the first round came to an end.
Rivera kept pressing the action in round two, mixing his striking with clinch work although Alcantara did manage to knock him back with a straight punch with just about a minute left before the horn sounded.
Unfortunately, Rivera secured a takedown to likely secure the round while putting Alcantara on his back for the second time in the fight.
Alcantara did manage to land another hard shot late in the third round that connected flush to Rivera's jaw but he just wasn't able to follow up to extend the damage done.
In front of his home state crowd, Rivera had a lot of expectations heaped upon him to come away with a victory and he did not disappoint as he moved to 3-0 in the UFC with a unanimous decision victory.
At just 5'4", Rivera might be giving up some height to some of the larger bantamweights but it's clear after his first few fights that he's more than willing to exchange with anybody and a reach advantage isn't going to stop him from coming away with a victory.