Jeff Van Gundy calls Alvin Gentry 'a really good choice' for Pelicans job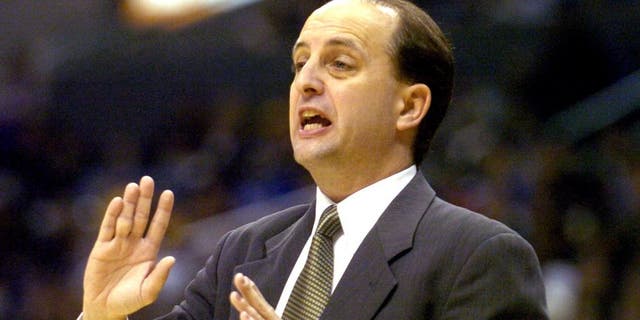 NEWYou can now listen to Fox News articles!
The New Orleans Pelicans had some of the very best coaching minds in the basketball profession to choose from when they picked a head coach this offseason. In the end, Alvin Gentry was the choice. But former New York Knicks and Houston Rockets coach Jeff Van Gundy was in the running, and he would have been a solid choice as well.
Van Gundy joined his brother Stan on ESPN radio with Dan Le Batard over the weekend, and in the hour-long interview, Jeff Van Gundy shared his thoughts on the Pelicans gig and on the man who got the job over him (via Pelican Debrief):
"I tried very hard to get that job and I didn't get it. Alvin Gentry, a really good choice, got it. I think it came down to me and him, from what Dell Demps told me and they picked a great candidate.
"I interviewed for one other job this year that I didn't get. They are hard to get. There are only 30 of them. I really liked both people I interviewed with. Dell Demps I think, even though I didn't agree with his decision to let go of Monty Williams, because Monty Williams did a fabulous job there, I think he would have been somebody good to work with."
You have to take Van Gundy's comments about an organization with a grain of salt, as he's a true professional who's going to praise all coaches and front offices that show respect for the game -- and each other. (Sorry, Chicago Bulls fans.) But there's no doubt that he's being genuine in his read of the situation in New Orleans here. The future is bright for the Pelicans. Just ask Van Gundy.
(h/t Pelican Debrief)