Jamaican men break world record in gold medal win over US in 4x100 relay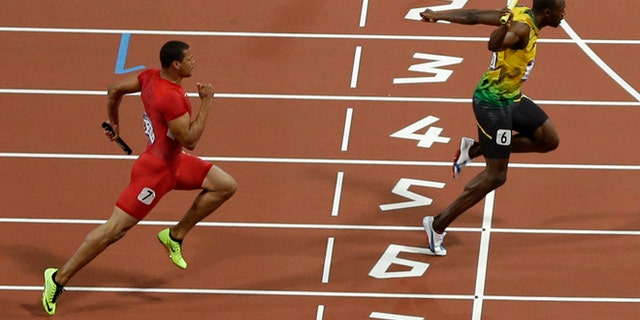 NEWYou can now listen to Fox News articles!
LONDON – Usain Bolt got the gold medal and another world record, too, anchoring the Jamaicans to victory in 36.84 seconds Saturday night to cap off his second straight 3-for-3 Olympics.
The United States finished in 37.04 seconds, the old world-record time set by Bolt and the Jamaicans last year. Trinidad & Tobago got the bronze medal when Canada was disqualified after finishing third.
Bolt had already won the 100 and 200 gold medals to become the first person to go back-to-back in both Olympic sprints.
The race was pretty much even when Bolt and Ryan Bailey received the baton for the homestretch, but Bolt pulled away to help Jamaica set the relay record for the third time since 2008.