Jaguars, Bills players involved in huge brawl; leads to ejections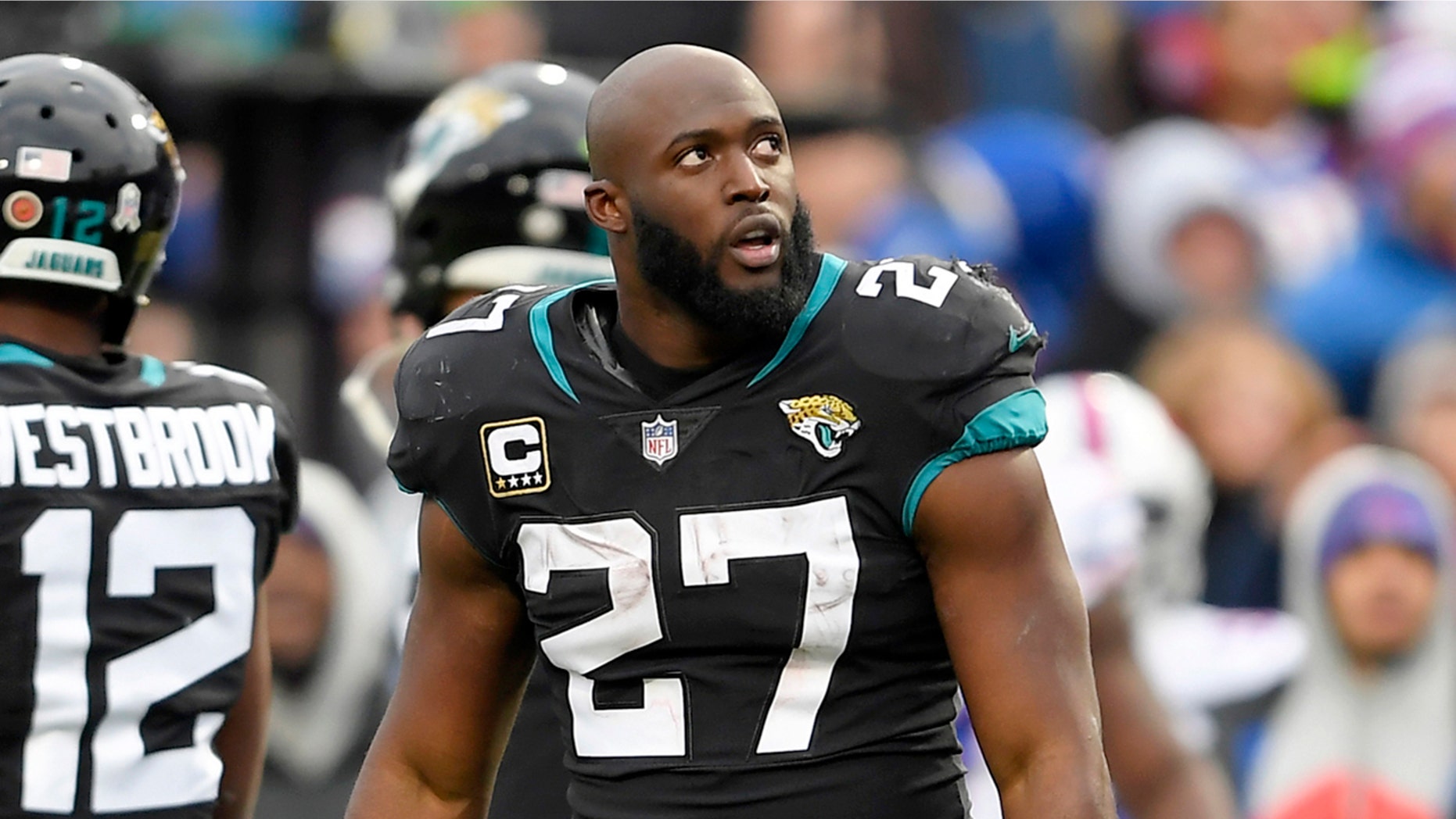 The Buffalo Bills edged the Jacksonville Jaguars, 24-21, on Sunday in a game marred by a huge brawl.
The fight started after Jaguars wide receiver Donte Moncrief and Bills defensive back Levi Wallace appeared to make a simultaneous grab that was called a touchdown for Jacksonville in the third quarter.
As players from both teams attempted to pull Moncrief and Wallace off of each other, Jaguars running back Leonard Fournette and Bills defensive end Shaq Lawson got into a nasty fight that continued near the stands. Both players received penalty flags and were ejected from the game.
"This loss is totally on me. I take full responsibility," Fournette told reporters after the game. "I have to be a professional. I mean, you can't have that."
Bills safety Micah Hyde was also involved in the scuffle. He said he wasn't really sure what caused the incident or why Fournette left his own sideline to join the fight.
"I don't know, maybe you call it frustration on their part, I'm not sure," Hyde said. "At that time, it was 14-14. No reason for anything on their part especially someone running on to the field when they were on the bench."
Bills coach Sean McDermott had blood on his sweatshirt as he talked with the media after the game.
"You know what, part of it's mine, and part of it's a little bit from the scrum right there. We'll take it," he said. "I was glad that the players supported one another."
It's unclear what further penalties players will receive stemming from the incident.
The Associated Press contributed to this report.