Isaiah Crowell apologizes for graphic, offensive post but Browns say it's not enough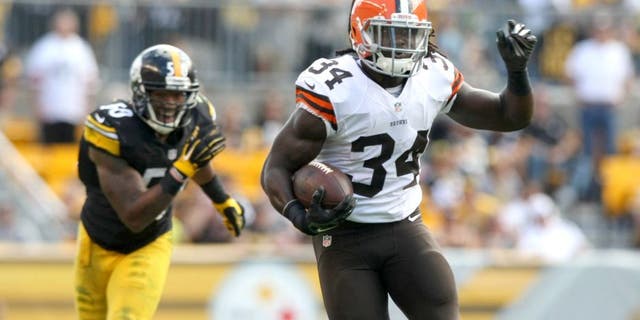 NEWYou can now listen to Fox News articles!
Cleveland Browns running back Isaiah Crowell apologized on Monday for posting a disturbing drawing to his Instagram account recently, but the team says the apology doesn't go far enough.
The graphic image, which Crowell quickly deleted but is still easily found on Twitter, depicted a police officer having his throat slashed by an attacker.
The caption read "They give police all types of weapons and they continually choose to kill us....#Weak" in reference to the recent shooting deaths of men in Louisiana and Minnesota by police.
The image drew considerable criticism after five police officers were killed on duty in Dallas last week, and after screenshots of it went viral on Twitter Monday he issued his apology.
The Browns, however, say he'll have to back up his words by making a "positive difference" down the road. The team has heard from fans and some media calling for harsh punishment or even his outright dismissal.
Crowell, 23, is headed into his third season with the Browns.