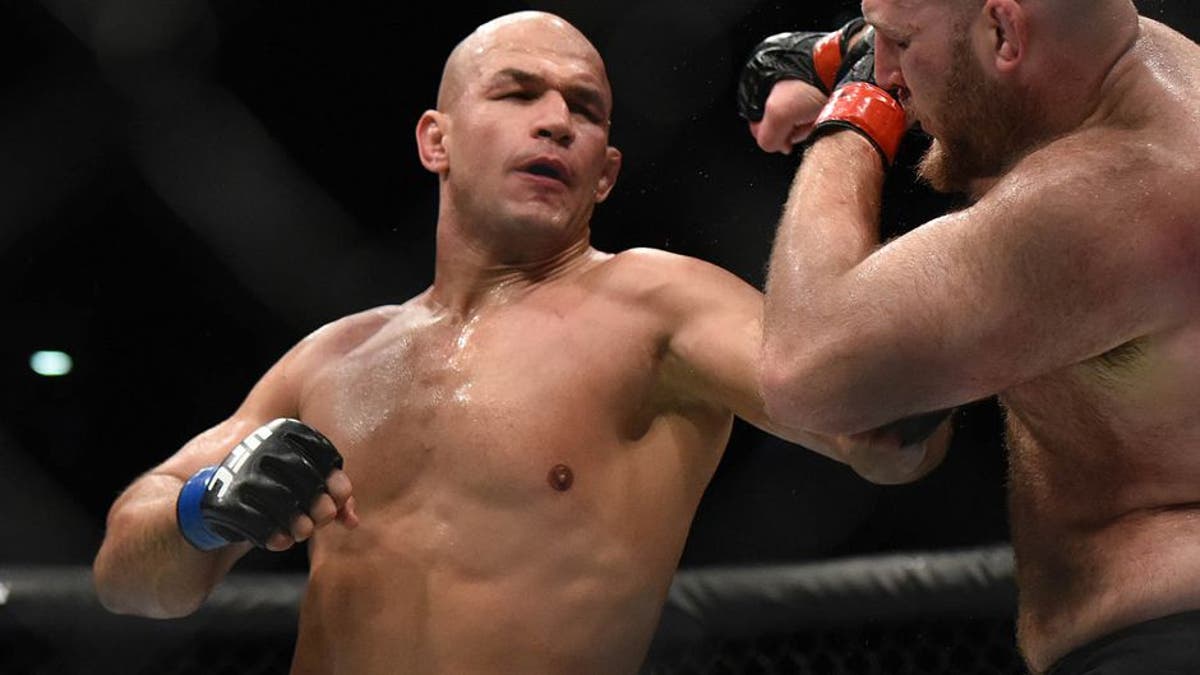 Heavyweights are routinely recognized as the hardest hitters in all of mixed martial arts, but rarely are they applauded for their conditioning.
It's a criticism that's not completely unfounded as more than a few heavyweight bouts over the years have gone from skill to slop as minutes tick away on the clock and the rounds fade deep into the third round and beyond.
That's why Junior dos Santos prides himself on cardio and conditioning, especially when preparing for a five round fight like he has at UFC 211 against heavyweight champion Stipe Miocic.
While dos Santos has sent more than his fair share of opponents packing during the first or second round, he always prepares for 25 minutes of attrition no matter how confident he might feel going into a fight.
Just recently, dos Santos allowed FOX Sports into his strenght and conditioning session at American Top Team in Florida as he worked alongside coach Everton Oliveira, who pushed the Brazilian heavyweight very hard over the course of an hour with strength, agility and reaction exercises to get him ready for the fight.
As dos Santos got into the workout, he was working on explosive, powerful movements with his weight training and then slowing things down as he jogged around cones while shadow boxing.
Once his strength training was finished it was time for dos Santos to move onto his conditioning workout where he engaged in several different exercises alongside his coach.
Zuffa LLC via Getty Images/Srdjan Stevanovic/Zuffa LLC
One particularly brutal endeavor saw dos Santos launch a massive medicine ball down an open course before sprinting to pick it up and do it all over again. This exercise lasted several sets as dos Santos was pushed to the limit while tossing the ball with all his might before running the routine several times in succession.
Following that exercise, dos Santos then ran long sprints up and down the length of the gym as his coach timed his intervals up and back again.
While he may have been winded from the run, dos Santos' coach then put him into a reactionary drill where he would place the fighter against a wall while he threw a racquetball at him several times in a row while the former heavyweight champion ducked and dodged the ball coming at him.
This exercise was repeated numerous times but at nearly every interval, dos Santos would finish by punching the ball to show off his accuracy as much as his reaction time to avoid being hit by it.
By the end of the workout, dos Santos was pouring sweat but still energized as he continues to prepare for his chance to reclaim the heavyweight title on May 13 in Dallas.