Indy 500 ramps up security in wake of Boston Marathon bombings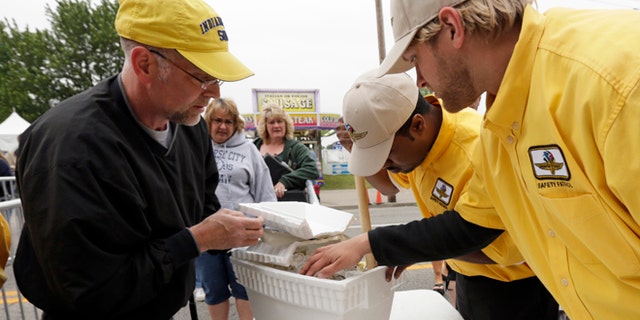 Officials are ramping up security at Sunday's Indy 500 race in Indianapolis in response to the deadly attacks at the Boston Marathon last month, Reuters reports.
The enhanced security measures reportedly include closing a major route to the Indianapolis Motor Speedway and a ban on oversized coolers.
Thousands of fans are expected to attend the race.
Meanwhile, about 35 runners from the Midwest who were unable to finish the Boston Marathon last month because of the bombings will run about a half mile on the track immediately before the start of the Indianapolis 500.
Indianapolis Motor Speedway officials extended the invitation for runners through the Boston Athletic Association, which contacted non-finishers from Indiana, Ohio, Illinois, Kentucky and Michigan who will take part in the run Sunday.
They will start in Turn 4 and run the front straightaway shortly before noon, less than 10 minutes before the start of the race. In Boston on Saturday, thousands of athletes joined victims of the bombings to run and walk the last mile of the race.
The Associated Press contributed to this report.