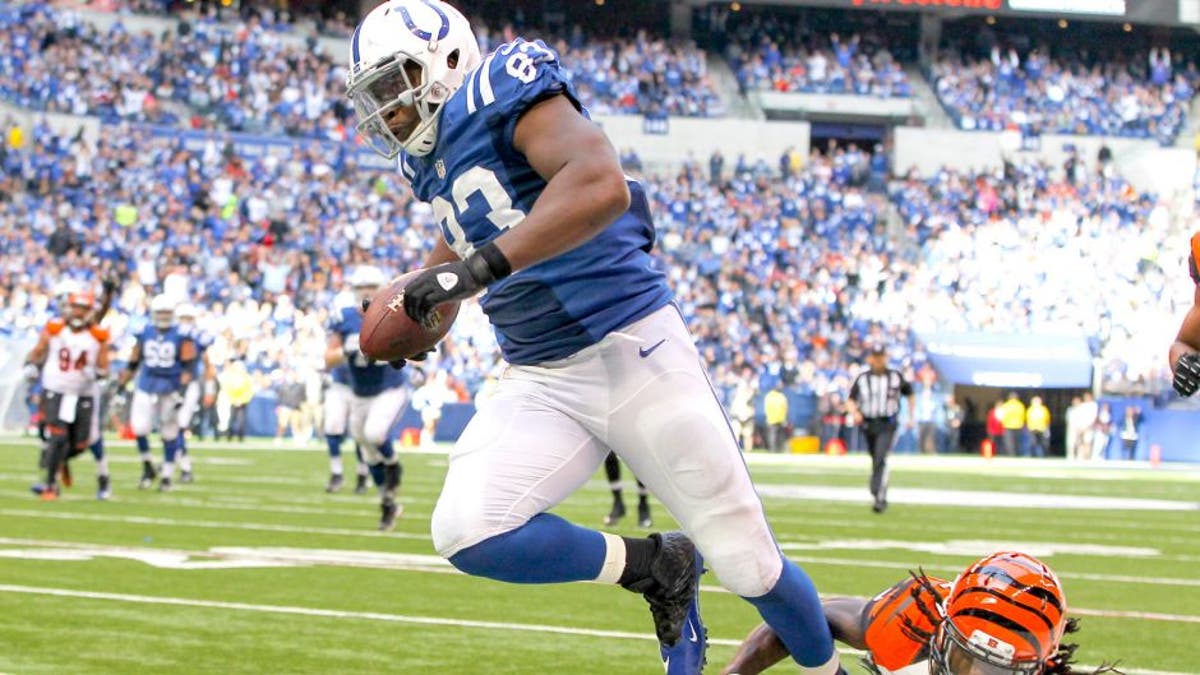 Indianapolis Colts tight end Dwayne Allen is headed for free agency after a quiet 2015 season that left him feeling underutilized.
Allen caught 16 passes for 109 yards and one touchdown on 29 targets, his lowest output over a full season in his four-year career.
Following a 2014 season in which he caught 29 passes for 395 yards and eight touchdowns, Alen said his 2015 campaign didn't offer a full picture of what's he capable of doing on offense.
The 25-year old is set to become an unrestricted free agent in March, as is fellow tight end Coby Fleener. The team may not be able to retain both due to salary cap constraints.
After a difficult season, Allen said wherever he ends up playing, the goal remains the same.