Hornets' coach Steve Clifford thinks Frank Kaminsky needs to get stronger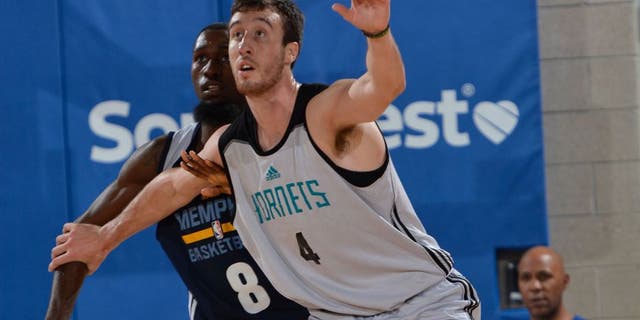 NEWYou can now listen to Fox News articles!
Charlotte Hornets head coach Steve Clifford knows going from college to the NBA isn't an easy transition, even for established prospects like rookie Frank Kaminsky.
In a detailed Q&A with the Charlotte Observer, Clifford was asked what the key is to Kaminsky contributing next season. Here's what he said:
"Just strength. And obviously him adjusting to the NBA game. But he's a quick learner and a good worker. He'll pick things up quickly. That applies to both ends of the floor. He's so good off the dribble that he would beat guys but be pushed off (his lane to the rim) a little bit. So a lot of times, where in college he got to the basket, he was instead taking 8-to-10 footers. As he gets stronger, he'll be at the basket again."
Kaminsky had a tremendous senior season at the University of Wisconsin, where he won numerous individual awards and led the Badgers to the National Championship.
But in the NBA he'll be forced to defend quicker, stronger athletes who can shoot and attack the basket. His entire experience will be a challenge -- particularly on defense -- and Clifford is right to say Kaminsky should be able to find minutes if he adds a little muscle and can hold his own in the paint.
Seven footers who can't rebound or protect the basket are a problem, no matter how well they shoot it.
(h/t: Charlotte Observer)