Holly Holm: I'm fine with not headlining UFC 196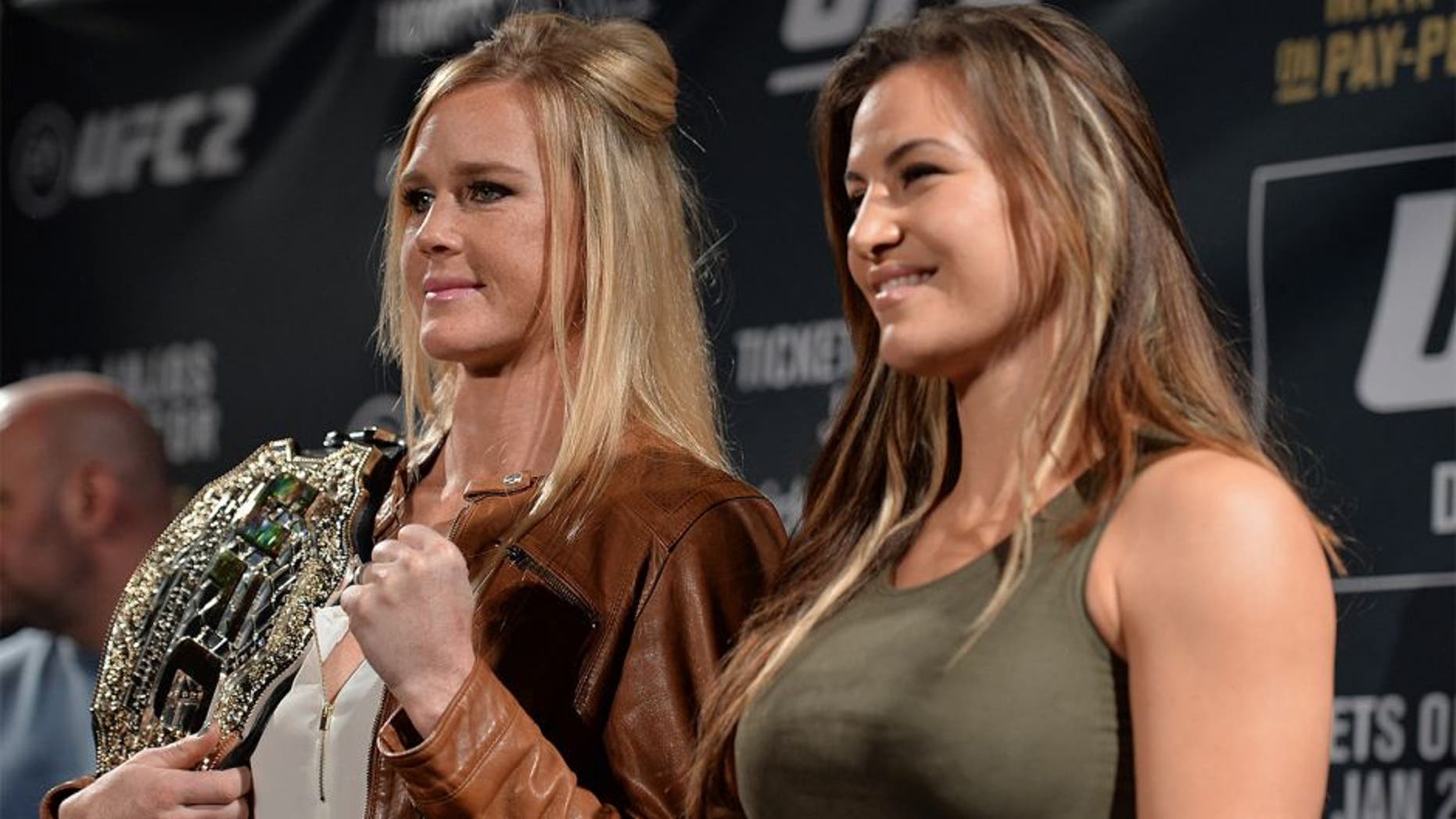 In the past, UFC president Dana White didn't only maintain a hard-line rule that championship bouts would always headline cards that they were on, he promised that it would always be that way. Now, however, there is no guarantee that spectacle won't trump the sparkle of championship gold on UFC cards.
Take, for example, this Saturday's UFC 196. The Las Vegas pay-per-view was originally scheduled to have two title fights at its head.
In the co-main event, Holly Holm was set to defend her bantamweight championship against Miesha Tate. In the main event, Rafael dos Anjos was to take on lightweight title challenger Conor McGregor.
Then, dos Anjos pulled out with a broken foot. Conor McGregor stayed on the card, but his opponent is now Nate Diaz.
The two will fight at welterweight, and not for any title belt. Still, it will headline the card, not Holm vs. Tate.
Despite being the only defending champion at UFC 196, Holm recently told MMA Junkie that she isn't upset to be taking a backseat to the boys. "I just want to win," she said.
"I don't care if it's the first fight, the last fight, [or] the second to last fight ... I have zero concern about that."
Holm went on to say that she doesn't care what others tell her -- she is focused on winning and staying champion, regardless of how highly she is billed. "A lot of people are like, 'you should be the main event,'" she continued.
"I'm like, 'co-main is fine.' I have my fight. That's all I care about."
The soft-spoken champion insisted that she's fine not having to carry the brunt of promotional responsibilities that she may have to were she headlining. "It's not my job to promote," she explained.
"And I'm so glad because that's really not a concern or care of mine."