Hinch: Astros mentally prepared for big games with Angels, Rangers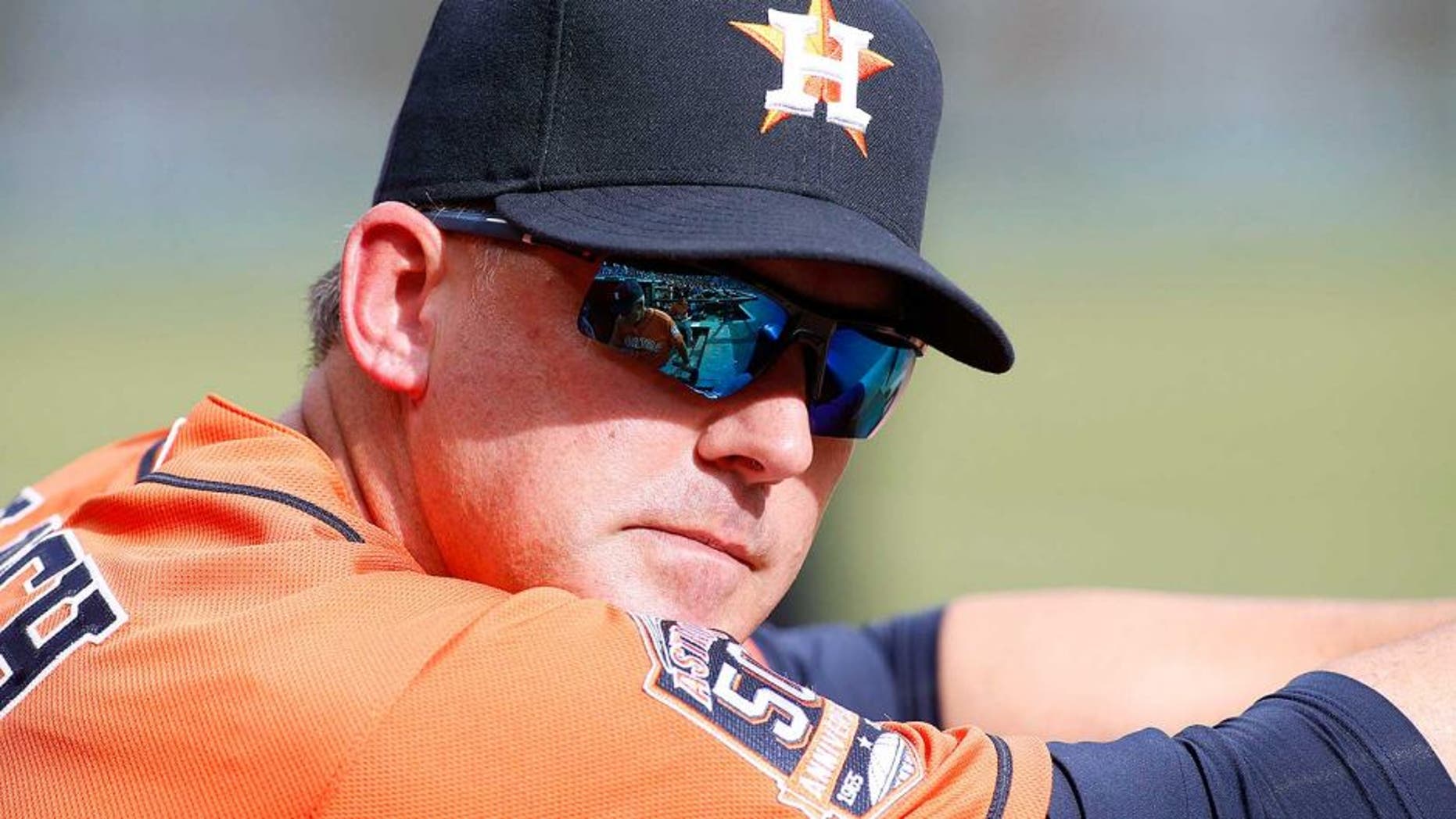 Entering play Friday, the Houston Astros have a two and a half game lead in the AL West over the Texas Rangers - and they'd like to expand that cushion.
The Astros will open a three-game set in Anaheim against the Los Angeles Angels on Friday night, and it kicks off a tense week that will find A.J. Hinch's club battling the two teams directly below them in the standings. After three in Anaheim, Houston heads back to Texas for a huge four-game set in Arlington against the Rangers.
As Hinch told MLB.com's Brian McTaggart, everybody on the team is fully aware of the circumstances: "We have a complete understanding of how critical these games are, really for the next three weeks. I think that everyone circled these series as the most important series, and the reality is this time of year, the most important game of the year is the one you're playing. We relish the opportunity to be in the middle of this, and when you set out to start the year, you certainly want to play this pressurized baseball in September."
The Astros rely heavily upon the efforts of young players such as Carlos Correa, George Springer and Jose Altuve, but Hinch doesn't think the youth and inexperience will play a negative role. In fact, he says the club has a 'loose' demeanor: "Our personality hasn't changed throughout the year, which I really appreciate about our guys. We're loose; we're excited to be in it. We all understand how important it is, but it's more of an excitement and it's certainly not nerve-wracking."
Hinch added that the team's makeup was something instilled in them from before the season began: "Our group has been unique from the beginning of Spring Training all the way to now, so there's really no reason to change despite the outside attention that we get, given our place in the standings and the time of year," he told McTaggart.
This next week will be crucial for the Astros, and it will be interesting to see where they are at the conclusion of the four-game set with the Rangers.