Here are the UFC fighters who have been tested the most by USADA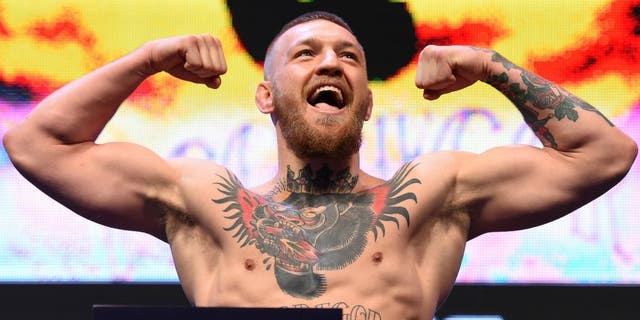 NEWYou can now listen to Fox News articles!
In July 2015, the UFC unveiled its partnership with the U.S. Anti-Doping Agency in an effort to prevent the use of performance enhancing drugs, which some claimed was rampant in the sport of mixed martial arts.
And a little more than a year after the drug policy was implemented, we have a better idea of how the program is going so far.
According to USADA, approximately 1,320 tests have been conducted during the first year. The first three months were an apparent feeling-out period for the agency, as just 81 samples were collected -- 28 in-competition, 53 out of competition -- compared to 272 samples collected in the fourth quarter of 2015.
USADA, which also manages the drug testing policy for the U.S. Olympics team, ramped up its testing in the first quarter of 2016. There were 63 in-competition samples collected and 387 out-of-competition samples collected during the first three months of 2016, more than in the third and fourth quarters of 2015 combined. The second quarter 2016 numbers have not yet been released.
Those 1,320 tests have resulted in more than a few potential violations and USADA handed out official sanctions for six fighters, including BJ Penn, Mirko Cro Cop and Yoel Romero.
The rest of the samples presumably are clean. But when you take a closer look at USADA's testing numbers, fighters have had plenty of opportunities to fail. Here is a division-by-division breakdown of the fighters who have been tested the most, so far, by USADA. (Note: The numbers below indicate how many samples -- blood, urine or both --€" were taken from the fighter, not how many times they were visited.)
UFC champions Conor McGregor and Rafael dos Anjos as well as former champion Holly Holm, Ronda Rousey and Jose Aldo have been tested the most in the program's first year. It appears that while there is a slight correlation between number of tests and scheduled fights, the aforementioned fighters also submitted a higher number of out-of-competition samples.
It's also notable that previous offenders Vitor Belfort and Anderson Silva were tested 12 and 11 times, respectively. According to USADA, Silva wasn't tested in 2015 while serving his suspension, but USADA collected 11 samples from the former champ before his February bout against Michael Bisping.
USADA CEO Travis Tygart has previously said that the agency wants to conduct a minimum of 2,750 tests per year. That breaks down to about 687 tests per quarter and at least five tests per UFC fighter per year.
The UFC and USADA are only half way to their goal, but as they continue to work out the kinks, more fighters can expect to submit double-digit samples in the name of cleaning up the sport.