Herbie Blash to leave FIA F1 role after two decades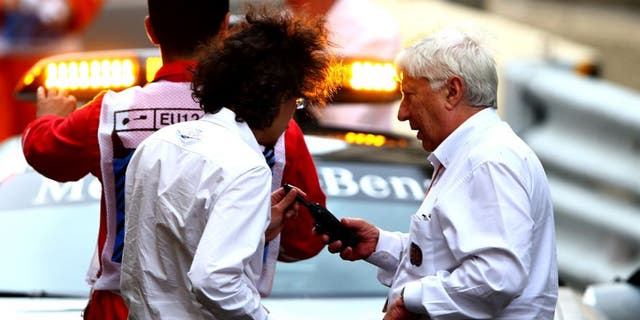 NEWYou can now listen to Fox News articles!
The FIA's Deputy F1 Race Director Herbie Blash is to step down from his role at the end of the season having worked alongside Race Director Charlie Whiting for 20 years.
Blash will be replaced by former Minardi/Toro Rosso engineer Laurent Mekies, who is already safety director of the FIA.
Mike 'Herbie' Blash started his F1 career as a mechanic in the 1960s, working for Rob Walker, Team Lotus, and Brabham. He became sporting director of the latter team prior to its demise, before joining F1 engine supplier Yamaha. He took on his FIA role in 1996, but has continued a parallel career with Yamaha, helping to manage its two-wheeled programs.
The change reflects a desire from Jean Todt to introduce new people into key FIA roles, and it's not yet clear how long Whiting will remain in his current role.
"I would personally like to thank Herbie for all of his hard work for the FIA over the past 21 years, and especially for his contribution in maintaining Formula One's place at the pinnacle of motor sport," said Todt. "Along with Charlie, Herbie has been instrumental in the seamless running of Grand Prix races for over two decades, and we are pleased that he will continue to work with the FIA in future."
"Replacing someone with Herbie's immense experience was never going to be easy. However, we are fortunate to be able to appoint Laurent Mekies to this position. Laurent brings a wealth of Formula One experience, and has been responsible for driving the FIA's safety agenda since joining us."
"Combining his strong Formula One history and work as the FIA's Safety Director, I am confident that he will ensure that the FIA's flagship single-seater championship continues to set the benchmark for race management and safety -- a status that his predecessor, Herbie, can take great pride in helping to nurture."
Whiting added: "I would like to extend my sincerest thanks to Herbie for his years of tireless work for our sport. It has been a huge pleasure to be alongside him for almost two decades. Of course Herbie will be hard to replace but, with Laurent's extensive experience in F1, I'm sure he will be a worthy replacement, he will also be able to bring a new dimension of experience to our team of F1 officials."