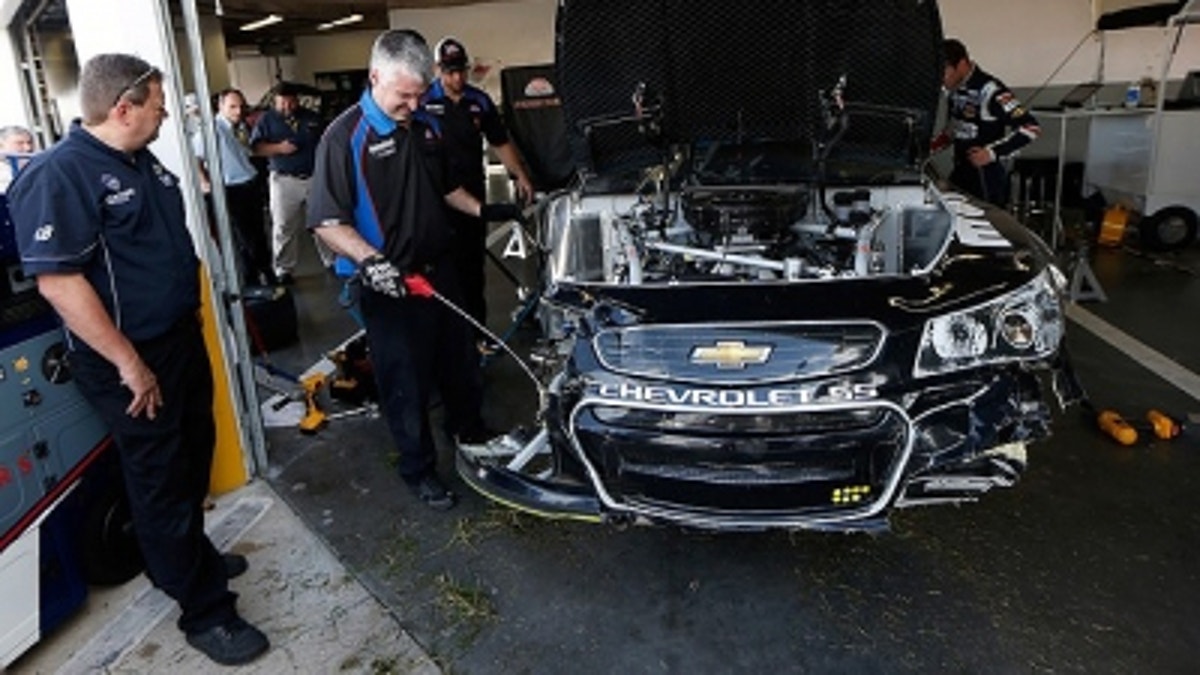 I know a lot has been written and said about NASCAR's new Generation 6 car following both tests at Charlotte Motor Speedway and the three-day test at Daytona International Speedway. This car looks awesome.
Both NASCAR and the manufacturers have to be pleased they have developed a cool-looking stock car, which, quite honestly, we haven't had these past few years.
The other thing that I am very happy about is that no one has taken their eye off of safety. As you always will hear us say, safety is always a moving target and you can never stop trying to make things better. For instance, this chassis we are using, which is the same one we've been using the past few years, can still be made better.
They have now added a bar to the front windshield of these cars that they call the "Newman Bar" which is used to keep the front part of the "Halo Bar" from collapsing down on the driver. This obviously comes into play when a car gets turned over.
The name comes from driver Ryan Newman. He has found himself on occasion upside down in his race car but unable to exit the car until it had been turned right side up. When it was upside down, there wasn't enough crawl space for Ryan to get out of the car. They've also added another down bar from that windshield bar to the main chassis as support, as well.
Some of the other improvements to the greenhouse area, which is the roof and front plus back windshield areas of the car, are the newly redesigned roof flaps. They actually have been put to the test a couple times already during the Daytona testing. When some of the cars got sideways down there, we saw instead of lifting off the ground, they sat right back down onto the track. I just think it's another example of what was in place was effective, but with the redesigned car, they also looked and improved the roof-flap safety component of this car.
It's devotion and attention to safety like this that not only will protect the man or woman behind the wheel of the race car but also the fan in the grandstand. So while this new Gen-6 car is cool and bad fast, all that doesn't come at the cost of safety.
NASCAR and its engineers also kept the shark fin as part of the car for both handling and safety. This year however, they have gone to using Lexan for it. That makes it all but non-detectable at speed on the racetrack. It still plays a vital role in handling but even more so if a car gets turned sideways, so now in 2013 this car can be super cool and still super safe.
There are a lot of things on this new car that catch your attention with the looks and styling. The best part to me, however, is they can make a cool-looking and bad-fast race car equally as safe.