Greg Lewis on his return to Philly: 'I'm not here for accolades'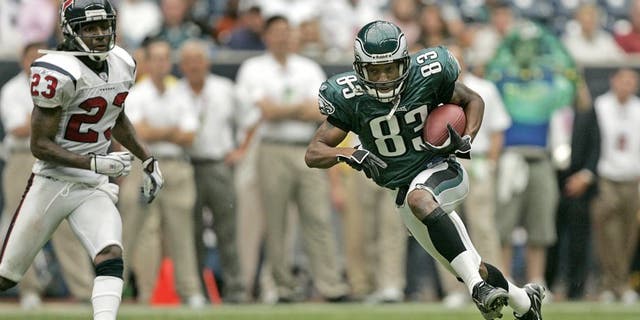 Greg Lewis was a wide receiver for the Philadelphia Eagles from 2003-2008. Eight years later, he has returned to Philadelphia to coach the position he once played.
New Eagles head coach Doug Pederson hired Lewis to his staff last month. Although he was an offensive assistant with the New Orleans Saints last year, this is his first NFL gig as a positional coach. It has been a meteoric rise for Lewis -- who was still playing for the Minnesota Vikings in 2010 -- but he claims not to be concerned with his individual success.
This is the same mentality that helped Lewis break into the league as an undrafted free agent out of Illinois. Although he was never the most productive pass-catcher -- 152 catches for 1,992 yards and eight touchdowns over the course of eight seasons -- he was able to carve out a decent career with his unwavering work ethic.
Lewis has some serious work to do in his new role, as the Eagles did not field a 1,000-yard pass-catcher in 2015. Although Jordan Matthews is a solid slot receiver, Philadelphia needs to develop some outside receivers who can add another dimension to the offense.