Giants wide receiver Victor Cruz announces season-ending calf surgery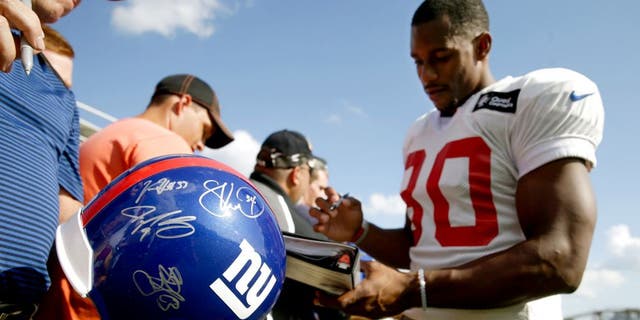 Victor Cruz won't be suiting up in 2015.
The Giants wide receiver, who has been out since Week 6 of last year after a gruesome knee injury, has tried to battle through a calf injury that he sustained in training camp. But on Monday, Cruz announced in a video that he's going to have surgery on the calf and hopes to get healthy for next year.
Here is his full announcement:
Last season, Cruz had 23 catches for 337 yards and a touchdown before tearing the his patellar tendon in his right knee. Cruz burst on the scene in 2011, catching 82 passes for 1,536 yards and nine touchdowns and helped the Giants win the Super Bowl. In 2012, Cruz caught 86 passes for 1.092 yards and 10 touchdowns.