Giants' Odell Beckham: 'I lost us the game'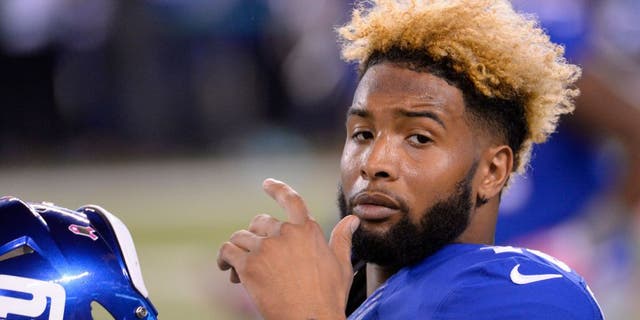 NEWYou can now listen to Fox News articles!
Giants wide receiver Odell Beckham Jr. takes the blame for the team's Week 10 loss to the Patriots. Yardbarker
The New York Giants trailed the undefeated New England Patriots by one point in Week 10 with the two minute warning looming when wide receiver Odell Beckham Jr. caught what looked like a game-winning touchdown pass. Only after further review, the play was ruled an incomplete pass.
After the game, Beckham told reporters that he believed he finished the catch and secured the touchdown.
"The whole thing was like slow motion: I caught it, I put two feet down and I'm just thinking, 'That's it. We got this one,' " Beckham said to reporters, per The New York Post.
Still, Beckham admitted after that regardless of what the official call was, he was at fault for not completing the play and giving the Giants a chance to win.
"I lost us the game," Beckham said. "I definitely lost if for us. It's a play that should've been made. You can't leave it up to the officials to get anything right. You got to just make the play yourself and it's just a case of playing the play longer than your opponent.
"He came in late and knocked it out after I felt like it was already a catch … but you've got to complete the whole process. Just got to come up with it."
After completing a 78-yard touchdown catch on the Giants' second offensive play of the game, Beckham was held to just four catches on 12 targets.
"This is a team that I've watched since I was a child, wanted to play against since I was a child and I had an opportunity to put [us] ahead and make them have to drive down and score a touchdown instead of kicking a field goal with one of the best kickers in the league," Beckham said. "This one's on me."