Former Rangers captain Chris Drury named to U.S. Hockey Hall of Fame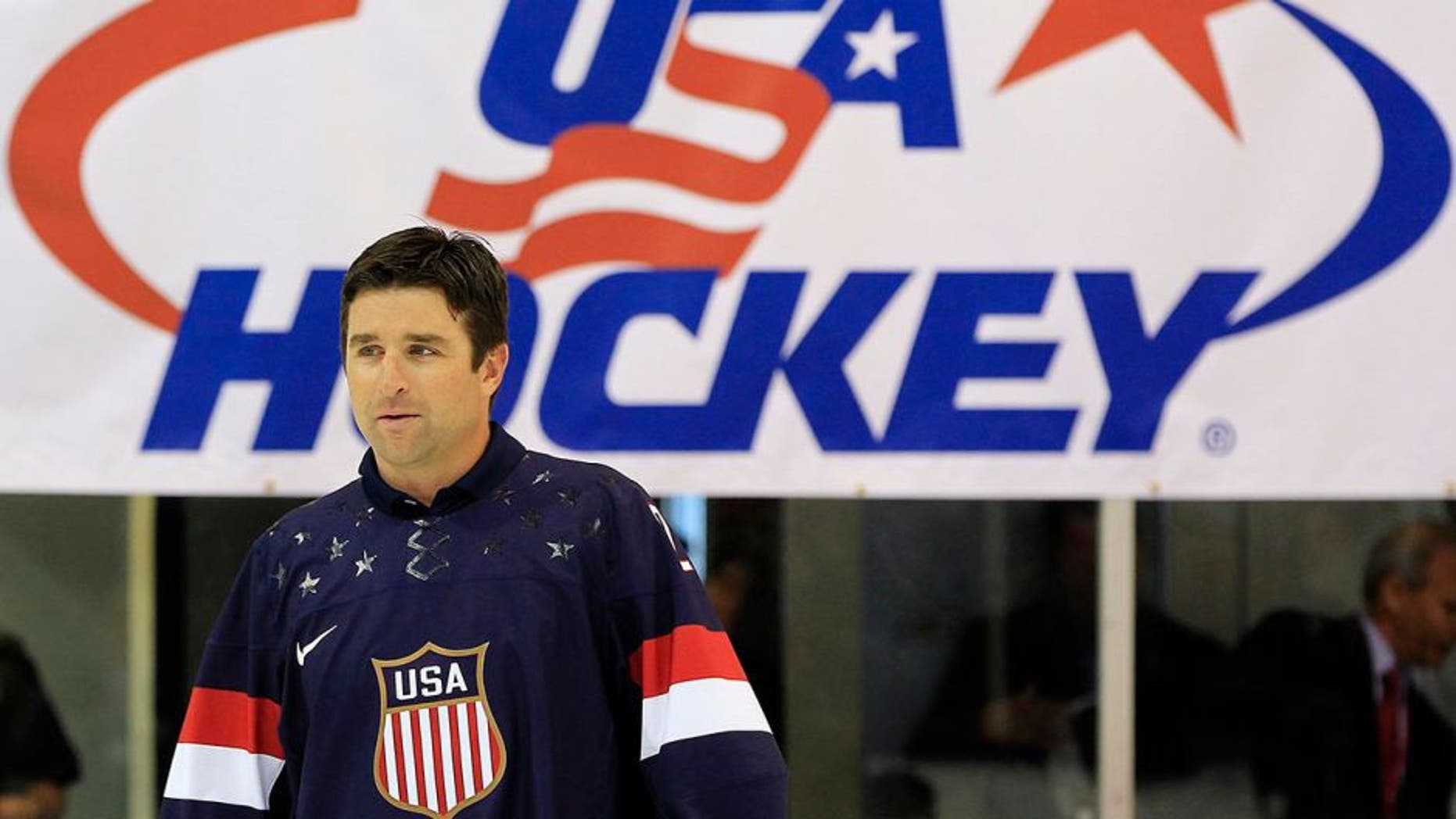 Nearly four years after retiring from professional hockey, former Rangers captain Chris Drury was named to the U.S. Hockey Hall of Fame as part of the Class of 2015, per a USA Hockey announcement Monday.
Drury, a native of Trumbull, Conn., was originally a star baseball player. He helped the United States win the 1989 Little League World Series when he was 13 years old, but his hockey career soon eclipsed his baseball fame.
Drury played college hockey at Boston University, where he played with future NHLers such as Mike Grier, Jay Pandolfo, Shawn Bates and Tom Poti among others. But it is Drury who holds the BU record for most goals in a career (113), and he remains the only BU player with at least 100 goals and 100 assists. Drury won a national championship with the Terriers in his freshman season, and he earned college hockey's highest individual honor in his senior season when he was named the Hobey Baker Award winner.
After four years at BU, Drury made the jump to the NHL with the Colorado Avalanche. He did not miss a beat despite the transition, and he won the Calder Memorial Trophy as the NHL's best rookie in 1998-99. Drury is the only player in history to follow a Hobey Baker win with a Calder Trophy victory. He also won a Stanley Cup championship with the Avalanche and was a three-time Olympian with Team USA. Although Drury played for four teams in his 12-year NHL career, he was consistently recognized as a leader, as he served as a captain for both the Buffalo Sabres and New York Rangers.
Drury's play on the ice speaks for itself. He recorded 615 points in 892 regular-season games, and -- true to his "clutch" reputation -- Drury posted 47 game-winning goals in the regular season.
Drury retired in 2011, but he said he never would have become a star if not for local USA hockey tournaments from his younger years.
"USA Hockey has always meant the world to me and my family coming from a small hockey area back then in Trumbull, Conn.," Drury said to NHL.com. "Certainly without USA Hockey and their tournaments. … I may never have made it out of there so I will always owe USA Hockey a debt of gratitude."
Fittingly for Drury, he will be able to return to some of his roots even on the night of his induction, as the enshrinement dinner and ceremony for the U.S. Hockey Hall of Fame Class of 2015 will be held on Dec. 17 in Boston.
(h/t NHL)